How do I PRESET our Recruiter Signature so it's not missed when submitting the request to the carrier?
Designating upline signatures within your carrier settings will streamline the workflow. No more headaches receiving a NIGO response because an Upline signature was missing.
Go to you Agency L&C Setup page
Select the Carriers Tab
Select the "SET DEFAULT SIGNATURES" button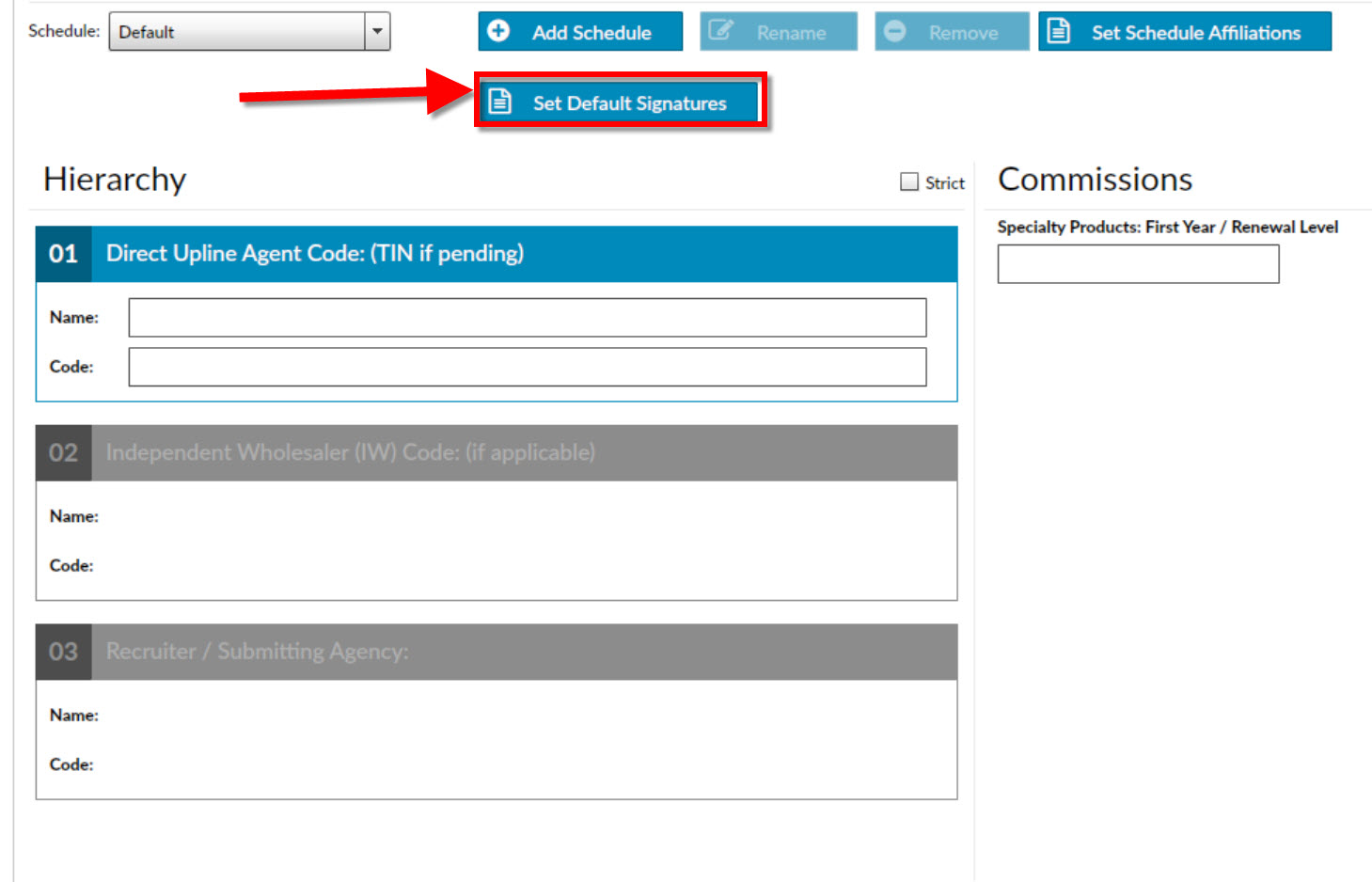 Choose a person within your Producer list to store as the signor role.
Select the "SAVE" Button.

Please ensure you select and save a signor for each schedule you've created.
That's it!
It's just that simple!