This article explains how to use the Accounts & Settings section of the user options menu within SureLC. From this section users can perform the following actions:
Login to your SureLC Profile
If you don't know your logon credentials, or forgot your password click Recover Password and follow the prompts to get the password reset. Click HERE for complete instructions on resetting your SureLC password.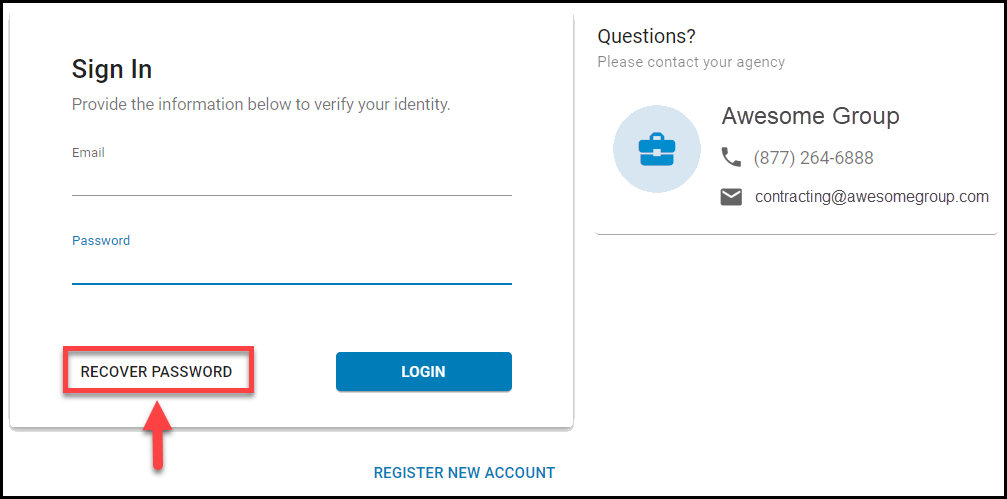 Open the user options menu on the top right by selecting the button with your initials and then select Account & Settings.





From the Account & Settings page you can change your login user ID or password, or delete your account.



Change Your User ID
Select Change UserID to change the email address used to log into your SureLC Profile. Enter the password associated with this profile, then enter the new email address. Enter it a second time to check for accuracy and then select Update User ID to finish.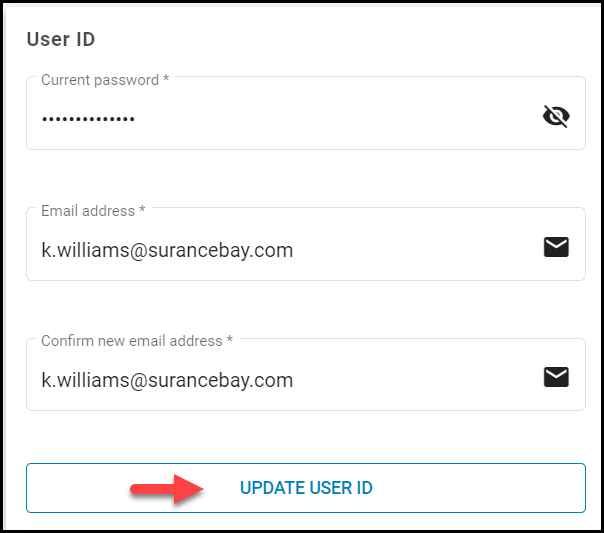 Once completed, the email address you entered will be the UserID email you'll use to log into your profile.

Please Note: Changing the User ID email here ONLY changes it for the SureLC profile under this agency. If you have other SureLC profiles with other agencies this will have no impact on those profiles.

Change Your Password
On the Accounts & Settings page, select Change Password. Enter the current password, then enter the new password, being sure to follow all password creation rules. Once complete, select Update Password.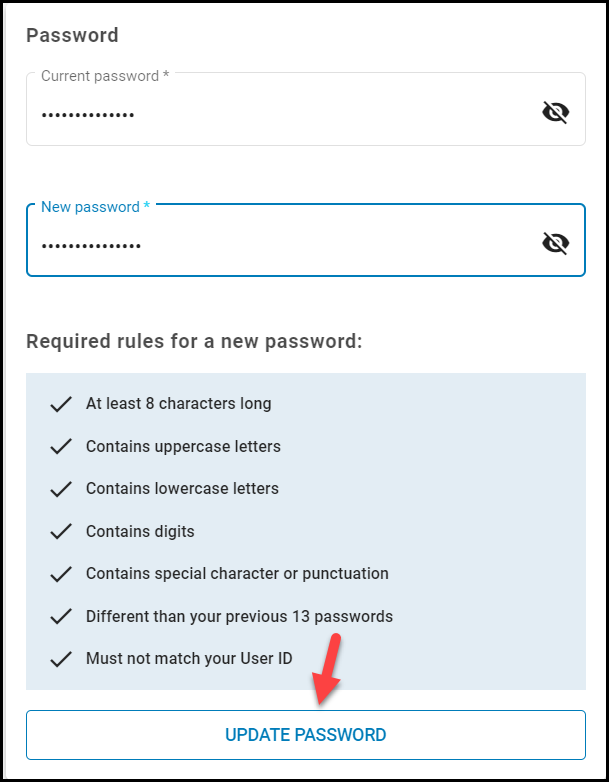 Please Note: This only changes the password for this profile under this agency. If you have multiple SureLC profiles across several agencies, you must login to each profile separately to change those passwords.



Delete Your Account
On the Accounts & Settings page, select Delete My Account. If you are registered with multiple agencies you'll be asked if you want to remove your profile from just this one agency or from all of them. Be cautious and select the appropriate option.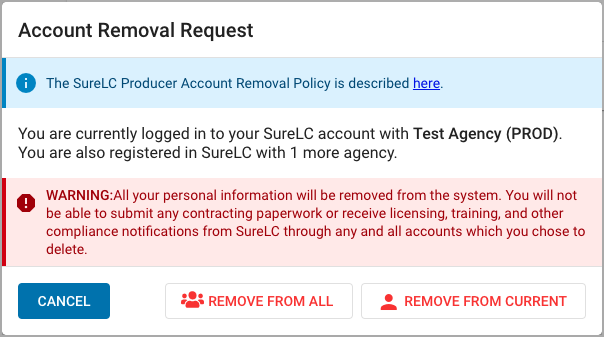 After selecting one of the options to remove your account a warning message will be shown. Select Yes to continue and remove your account.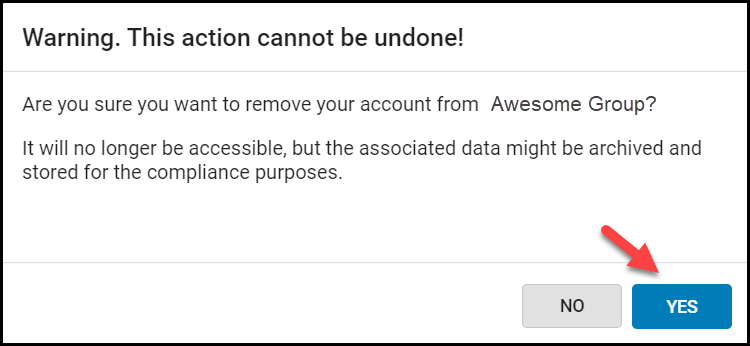 Once your account has been deleted the following confirmation message will be shown.
Please Note: Removing your profile here does not remove other SureLC profiles you have at other agencies (unless you chose to remove yourself from all agencies).