From time to time a producer's last name may change due to marriage or for other reasons, or their date of birth that was originally provided for their state license may have had a typo when submitted to the state and is currently incorrect within their SureLC profile.
In order to update their profile with their new last or to correct their DOB the producer MUST first update their information with the state(s). Once the the information has been updated the data will be pushed to the National Insurarance Producer Registry (NIPR) database.
As long as NIPR is up to date, SureLC agency admins can import the changes into their producer SureLC profle. To import the updated information do the following:


Step 1: Login to SureLC as an agency admin.
Step 2: On the Producers page use the search field to locate the producer and then open their profile.

Step 3: On the Profile page, select the "Synchronize with NIPR" button (as shown in the example below).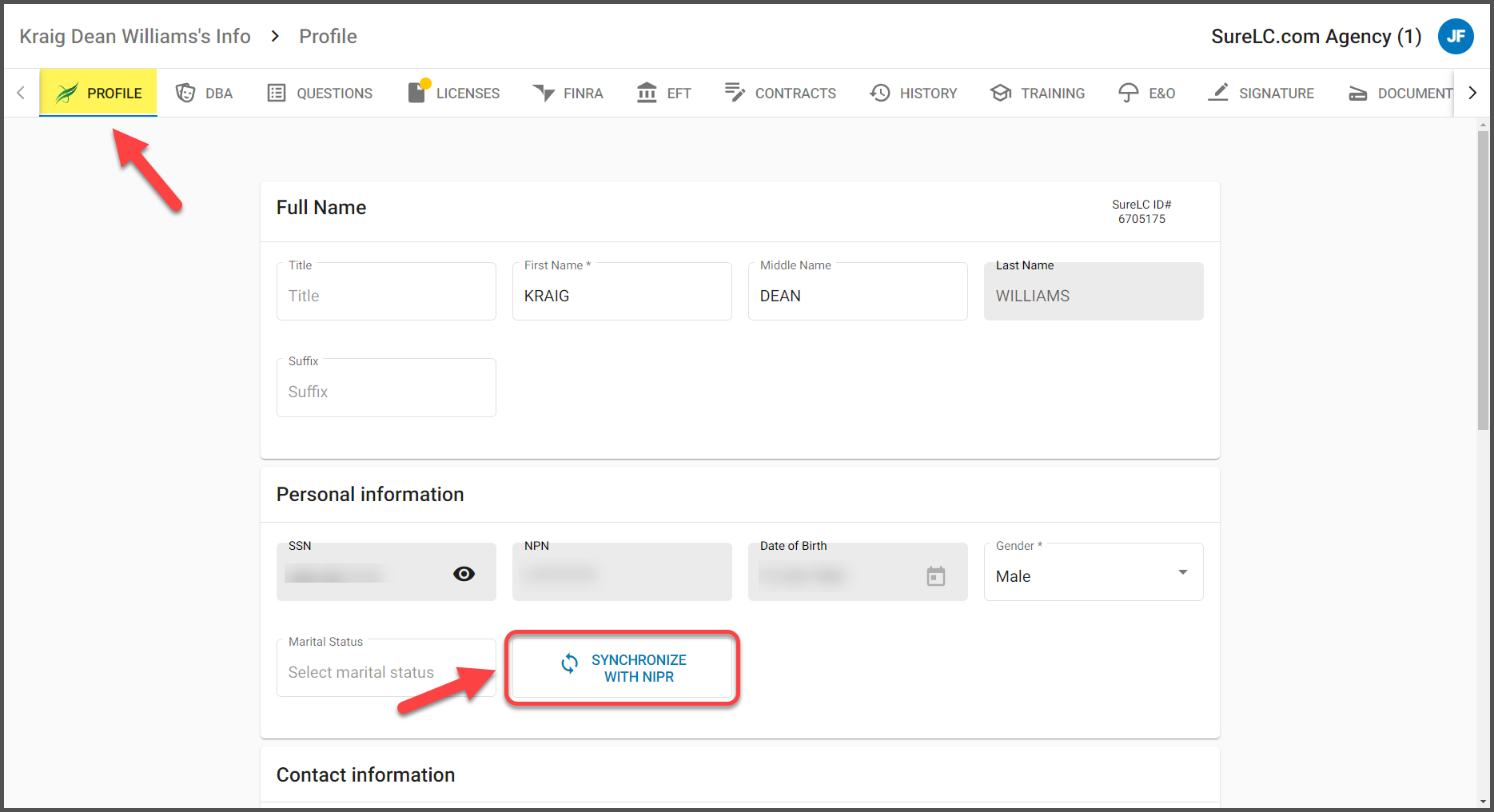 Step 4: Select the "Synchronize with NIPR" button again to check for name and/or DOB changes from NIPR.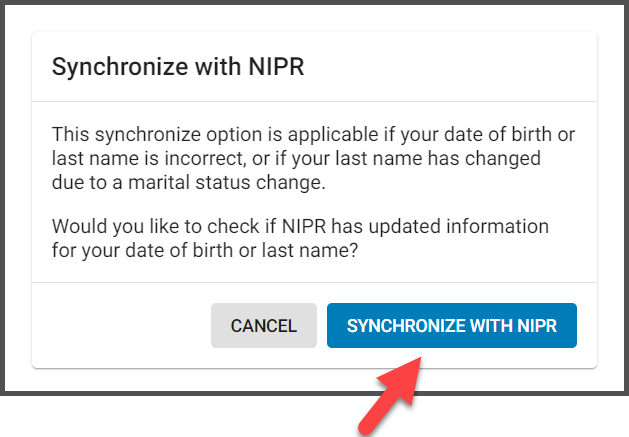 If a name or DOB change has been found in NIPR's database the information will be shown under the result column and updated in the producer profile.