The Comp Builder and Recruiter Report with Lincoln Financial can be the most intimidating forms to complete. LFG is one of the most flexible carriers, leaving your agency with the choice to allocate distribution of compensation to all hierarchies on a per product and per contract basis.
With that flexibility, comes great decisions with each request. However presetting a few templates you use most frequently will help speed things along.
Topics discussed in this article include:
LFG has a number of distribution channels that each have their own designated Hierarchy/Comp, Checklist and Annualization forms:
The first step to a successful setup in your SureLC account is to ensure you have the needed forms that match your LFG business channel. The MGA channel forms are defaulted. If your agency needs to be realigned with a different channel, please send an email to support@surancebay.com with copies of the Hierarchy/Comp form, checklist & Annualization forms your agency will need access to.
LFG has several different forms that all apply to Hierarchy & Commissions setup. Some are exclusive to a particular state or product line, while others cover all products and states in their assortment.
No matter what form your agency uses, we have settings that will accommodate what you need. Click on the form you use below to see which schedule settings apply:
Comp Builder (Multi-Products)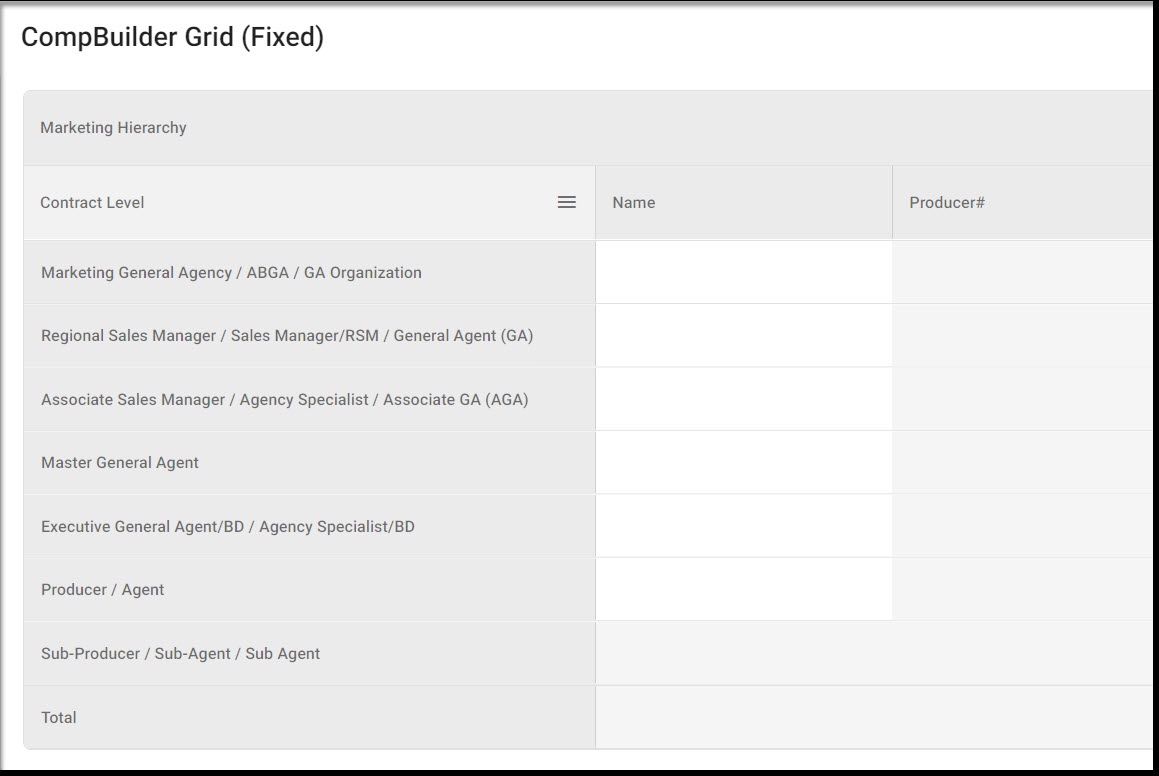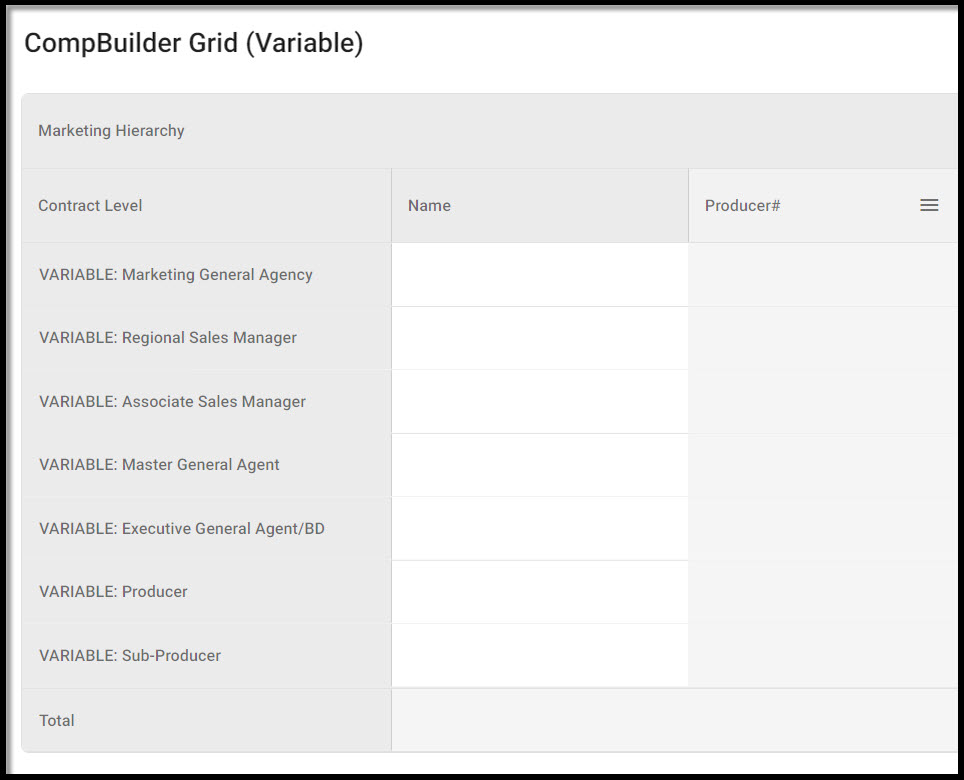 Comp Builder (Institutional)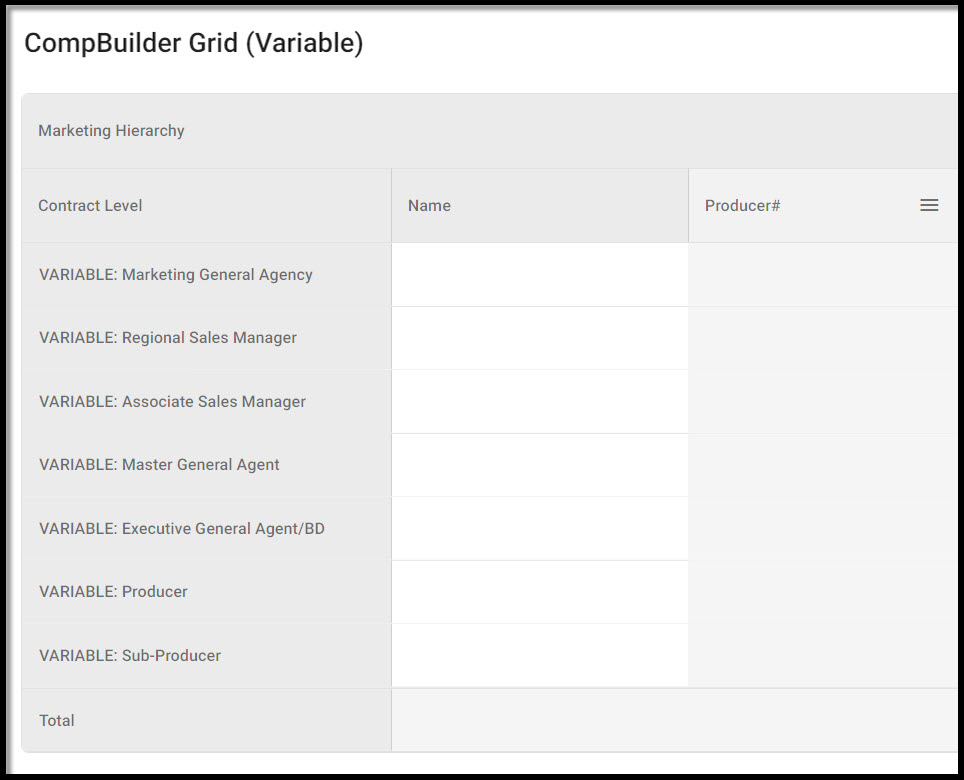 Recruiter Report (Annuities)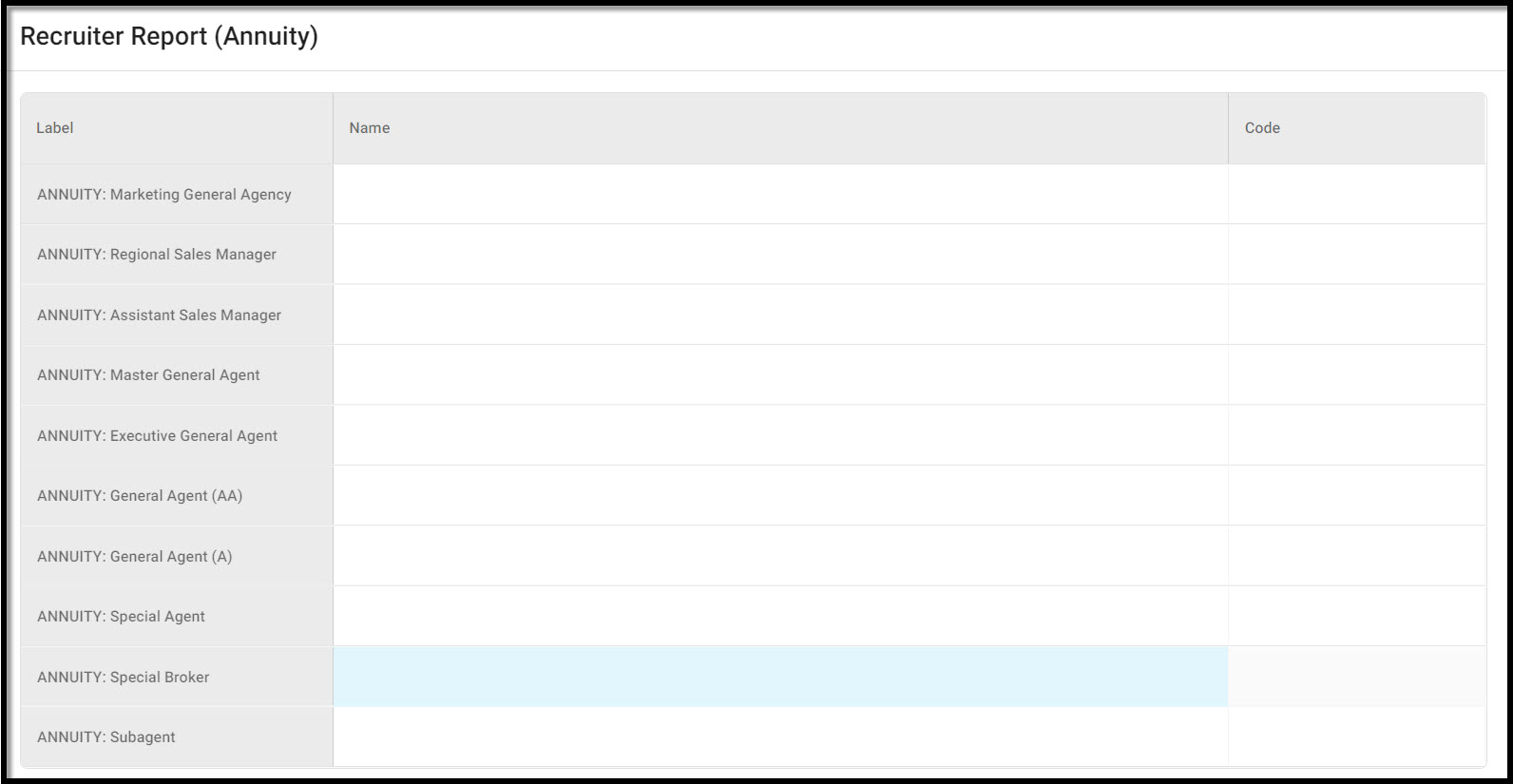 Group Distributer (Group Products)

Step 1: Click "Select Products" button and check the products needed.
Please Note: Your Default schedule must include all products you intend to create in other schedule settings.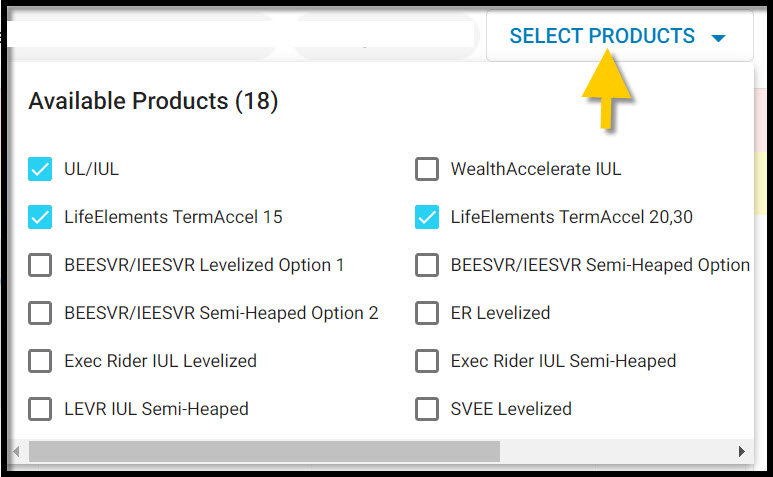 Step 2: Enter Totals for each product selected.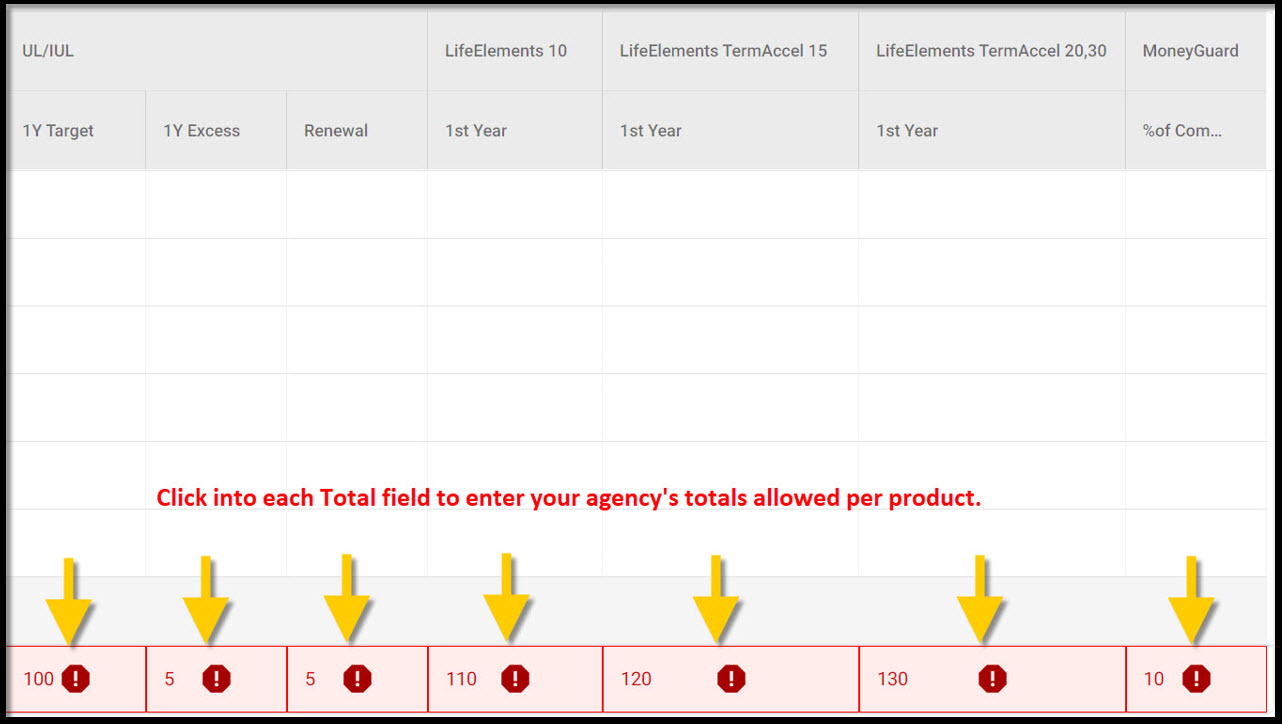 Step 3: Enter Hierarchy details.
Click into the name field of the hierarchy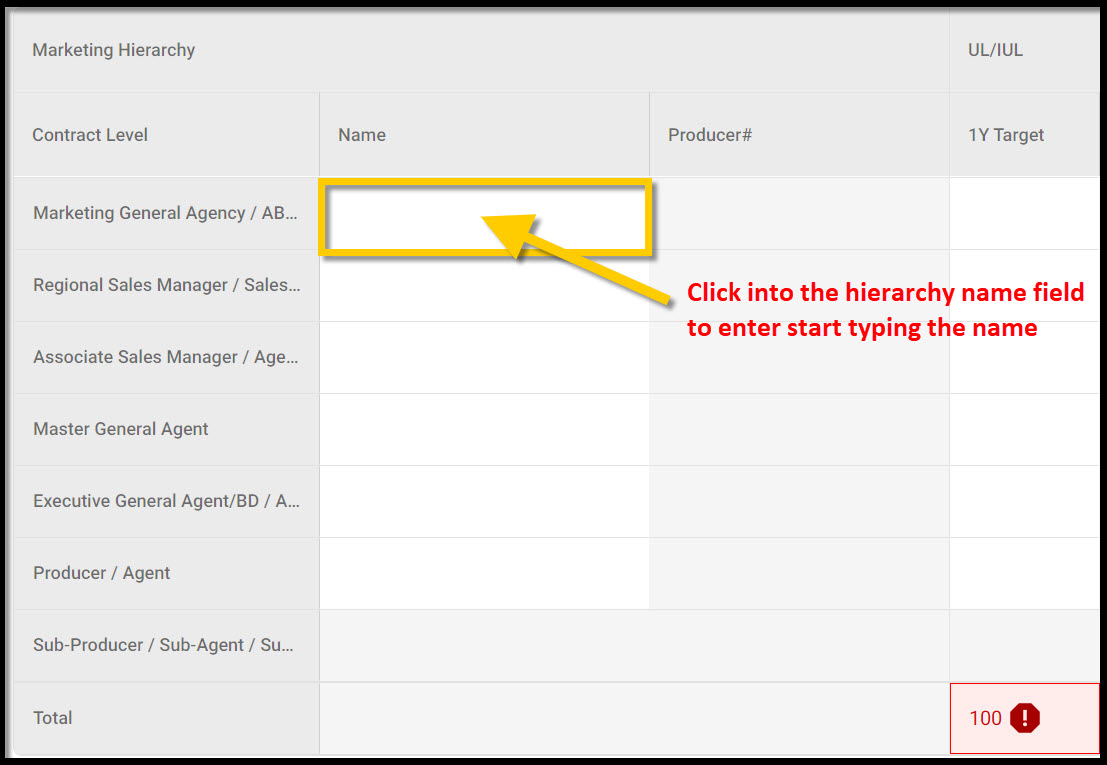 Choose from the search suggestions. Either choose the name that was typed manually, or apply a selection from one of the existing profiles in your account.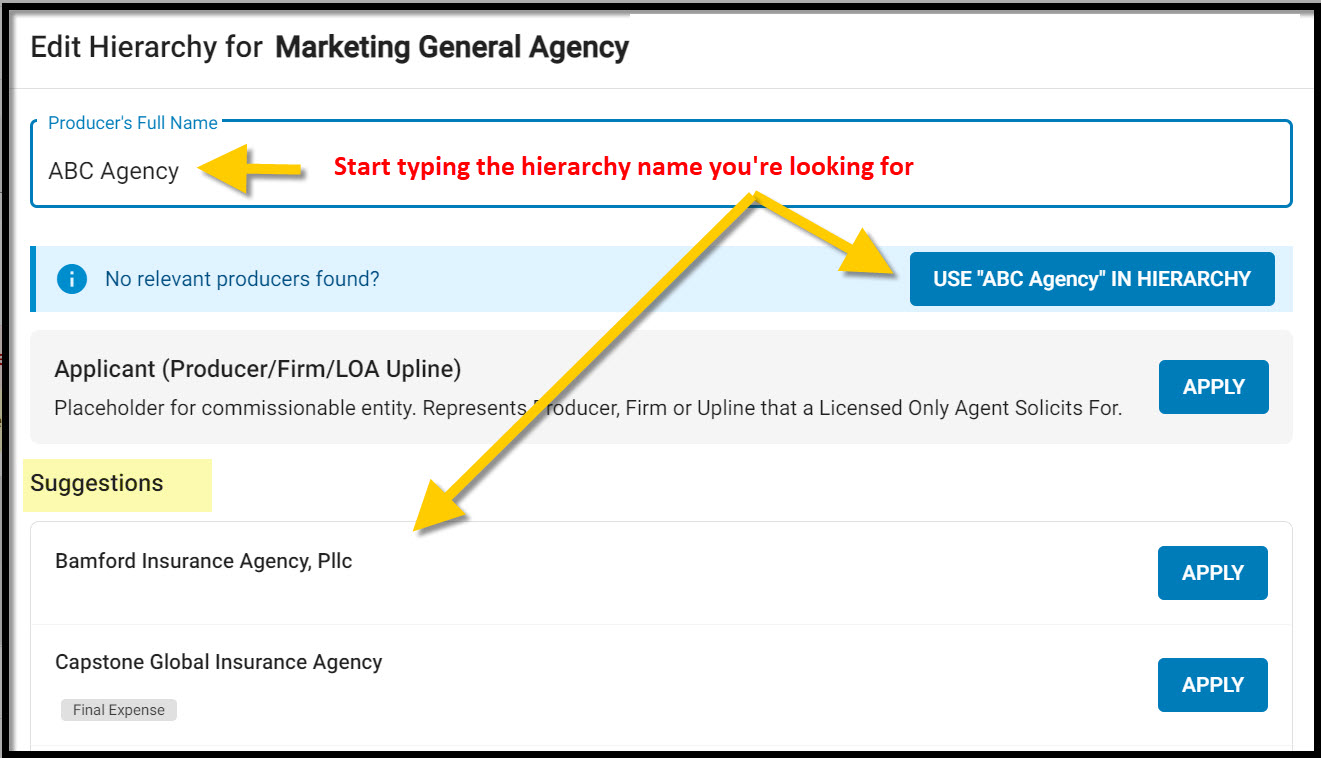 Repeat process to apply all Hierarchy row settings needed. Disregard rows you don't need.
Step 4: Apply an "Applicant " placeholder where you want your Producer to slide in.
The "Applicant" is the commissionable entity getting paid by the carrier. CLICK HERE to learn more about placeholders

Step 5: Apply "Broker Dealer" placeholder settings (If Applicable).
This setting will apply the name of the Broker Dealer along with the Broker Dealer's CRD# in the designated hierarchy spot. CLICK HERE to learn more about placeholders
Please Note: This setting will only be enabled if the agent is actively registered with Finra.

Step 6: Enter Compensation details per hierarchy & product.
Ensure each product column adds up to the total allotted. Columns left with unbalanced totals will not be able to be processed. CLICK HERE to learn more about the Auto Calculate feature.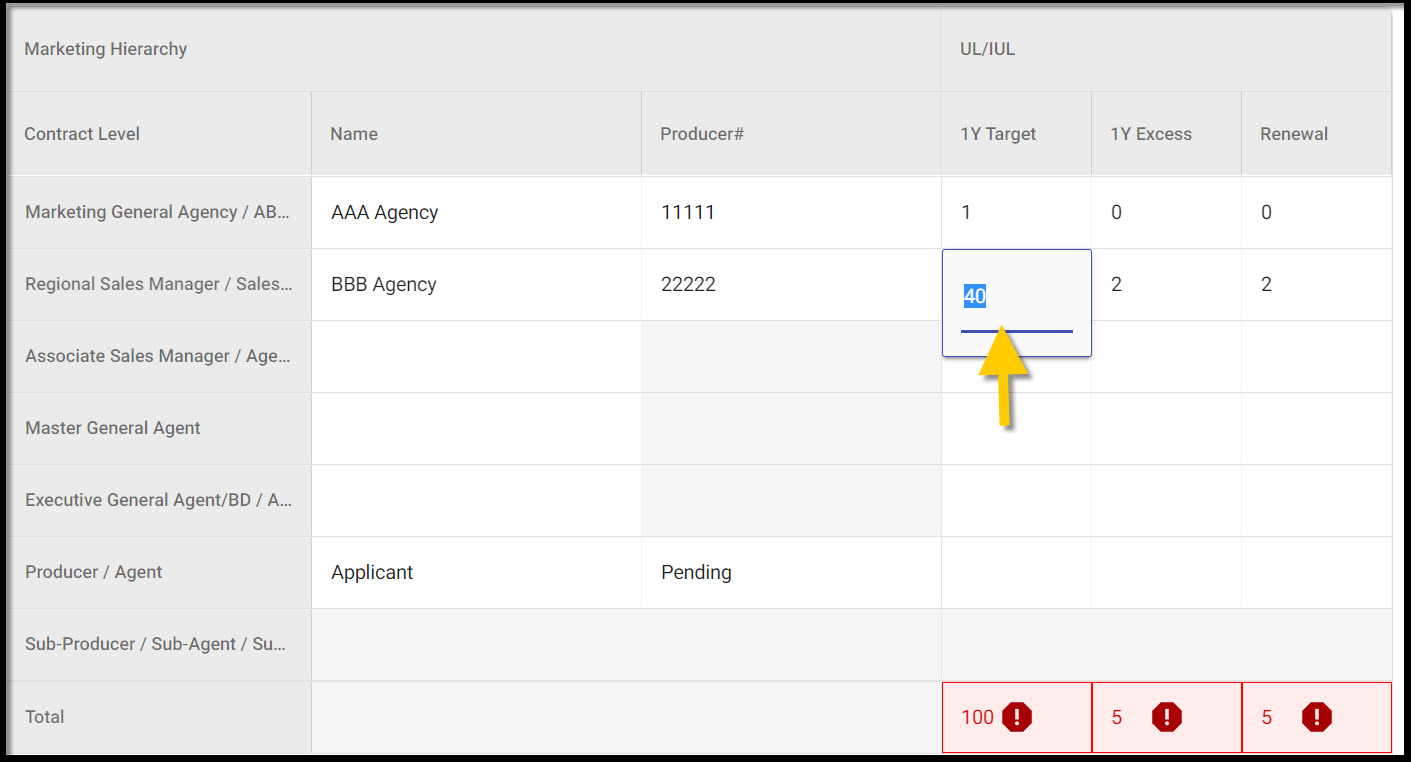 Step 7: Pre-set Special Contracting Instructions (If Applicable)
If your agency applies a standard message with every LFG request, you can now preset this message within your schedule settings on a per schedule basis.

Placeholders eliminate the need to setup multiple schedules for each DBA type or for each Broker Dealer.
Applicant Placeholder: Designating an "Applicant" placeholder will ensure the commissionable person or entity is placed in the right spot, whether it's the Producer themselves, their Firm when it's a Business Entity, or a Direct Upline when the agent is LOA.

Broker Dealer Placeholder: Likewise you can designate a placeholder for the Broker Dealer.......and if the agent is actively Finra licensed, we'll pull in their Broder Dealer and the Broker Dealer's CRD# to the Comp Builder.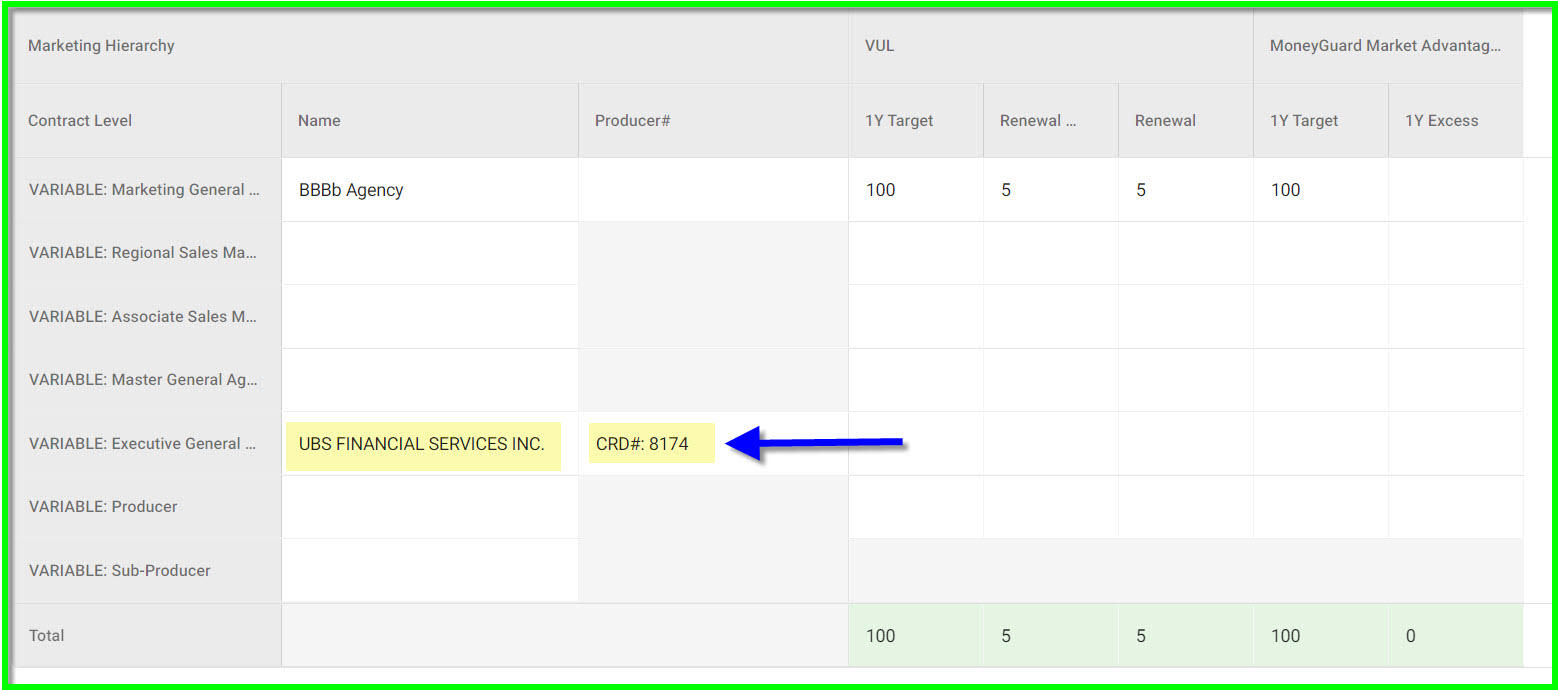 Auto Calc does the math for you! Designate a row that you want to fluctuate as compensation allocations fluctuate.
Designate Auto Calc in a schedule: Maybe you have a downline agency that pays out their agents at different rates? You likely want this downline agency's compensation to fluctuate based on what they choose to pay their agents. Just select the Auto Calc icon and choose the row to calculate......The system will self correct the designated row so your totals are always satisfied.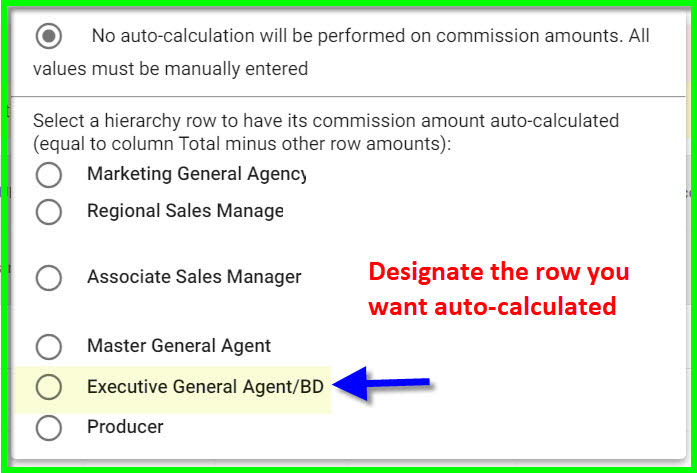 Apply Auto Calc on-the-fly: Or maybe you just don't want to do the math.....Designate a row to auto calculate on the fly. BOOM......your totals are now satisfied!

Please contact our Support Team (support@surancebay.com) if there are any questions related to setting up your schedule settings.