If you're having trouble locating a contract that was processed, it may have been filtered to a different folder.
 From your Home screen > Info & Appointments Page> Choose a Producer card click the Appointments hyperlink: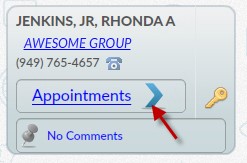 While an appointment is being processed it moves between 3 different stages: Producer, BGA, Carrier (All open Appointments).

When an appointment is completed or discarded it is removed from the Open appointment folder and moved to the Completed or Discarded folder.
To see all appointment folders, from the appointment page, on the top left-hand corner click the filter button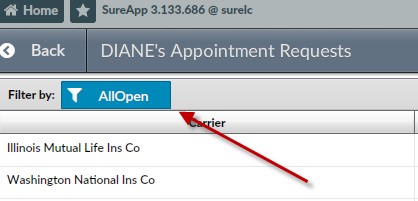 And choose what folder you would like to view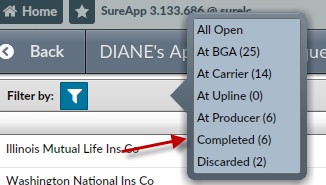 Integrated carriers are designed to automatically re-status the contract to a "Completed" status after processing and file the record away in the matching "Completed" folder. 
Essentially the contract is moved from "OPEN" to "COMPLETED" right after processing the request.