Occasionally, a signature image is not centered, or appears really small.  To correct the issue, simply re-crop the signature from the Signature Authorization page uploaded on your Producer's profile.
Go to Info & Appointments page.
Search and select the Producer to open their profile.
Go to the SCAN Tab.
Locate and click on the "Signature" record. (Not to be confused with the "Signature Image".  Cropping can only be completed on the original full SureLC disclosure page uploaded.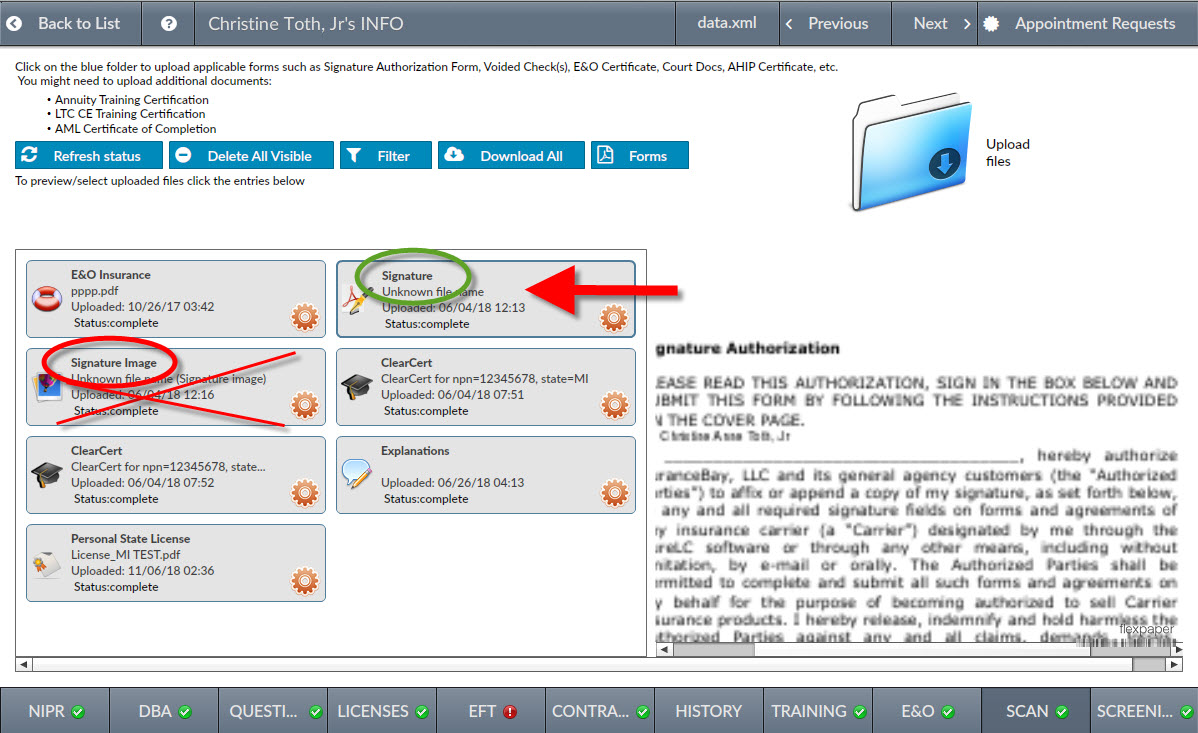 Select the  "Crop Signature" button
Drag RED highlighted crop box over top of the signature.
Adjust the 4 corners of the RED crop box in & out, so the box hugs closely around the signature.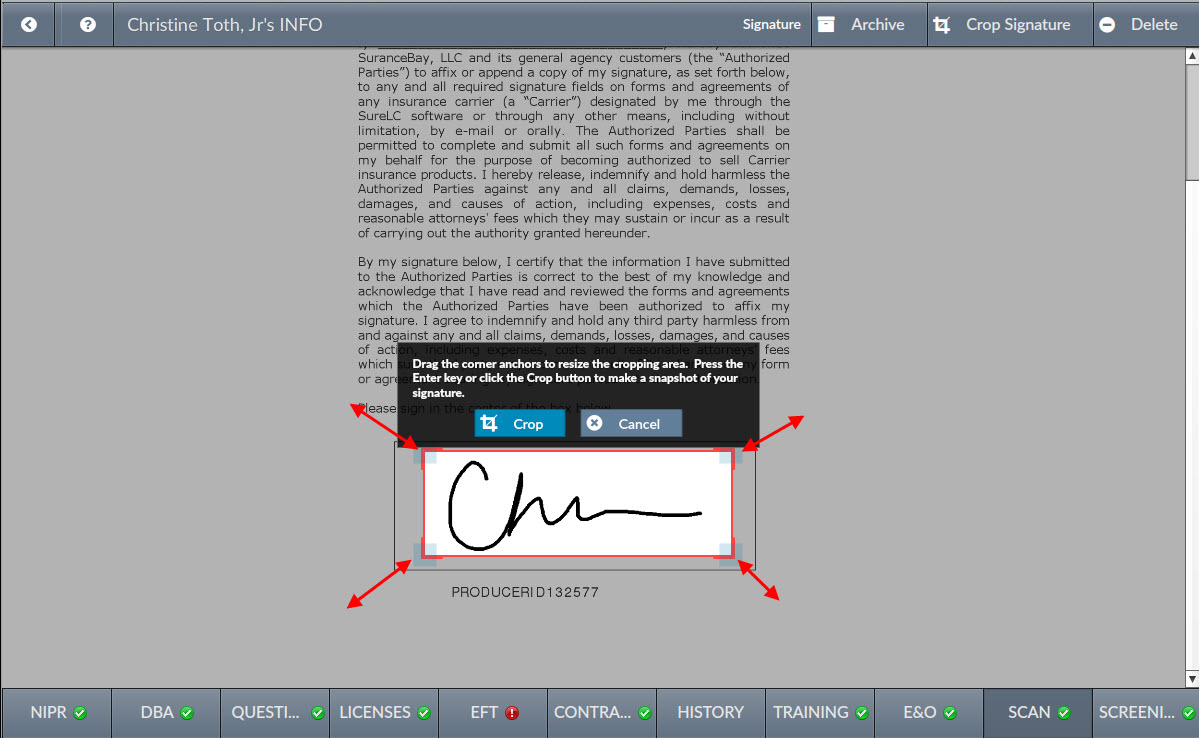 Avoid the outer BLACK box your Producer signed inside.
Avoid cutting off any part of your Producer's signature.
When set, select the CROP button.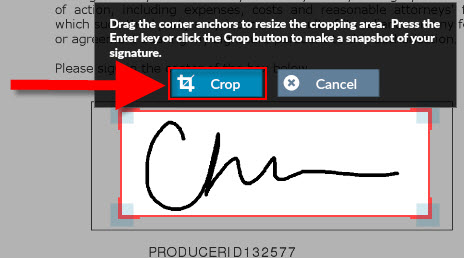 Select the back arrow button to navigate back to the main SCAN Tab page.
Hover your courser over the record marked "Signature Image" to view results.