This article explains the purpose of the "Strict" feature within the Hierarchy settings and how to use it. The "strict" feature was created to provide an easy way to place the producer name into the full hierarchy structure along with the upline on the carrier's transmittal form.
This creates a placeholder, indicating where your Producer should be mapped.
While needing to do this is uncommon, using the strict feature makes this possible to mark the placeholder for the producer.
**PLEASE NOTE: to use this feature you MUST setup a master hierarchy schedule for the desired carrier.

Setting up your Master Schedule Settings:

Step 1: Go to your Agency L&C Setup page and select the Carriers tab.

Step 2: Select the carrier in the left pane.

Step 3: Select the master schedule you would like to modify (this can be the default or any other schedule).

Step 4: Within the hierarchy structure setup ALL the upline levels where applicable.

Step 5: Choose the spot for the applicant where the producer's name will be placed and then click into the name field.

Step 6: Select the "Strict" checkbox on the top right.

Step 7: Select "Applicant" at the top of the list.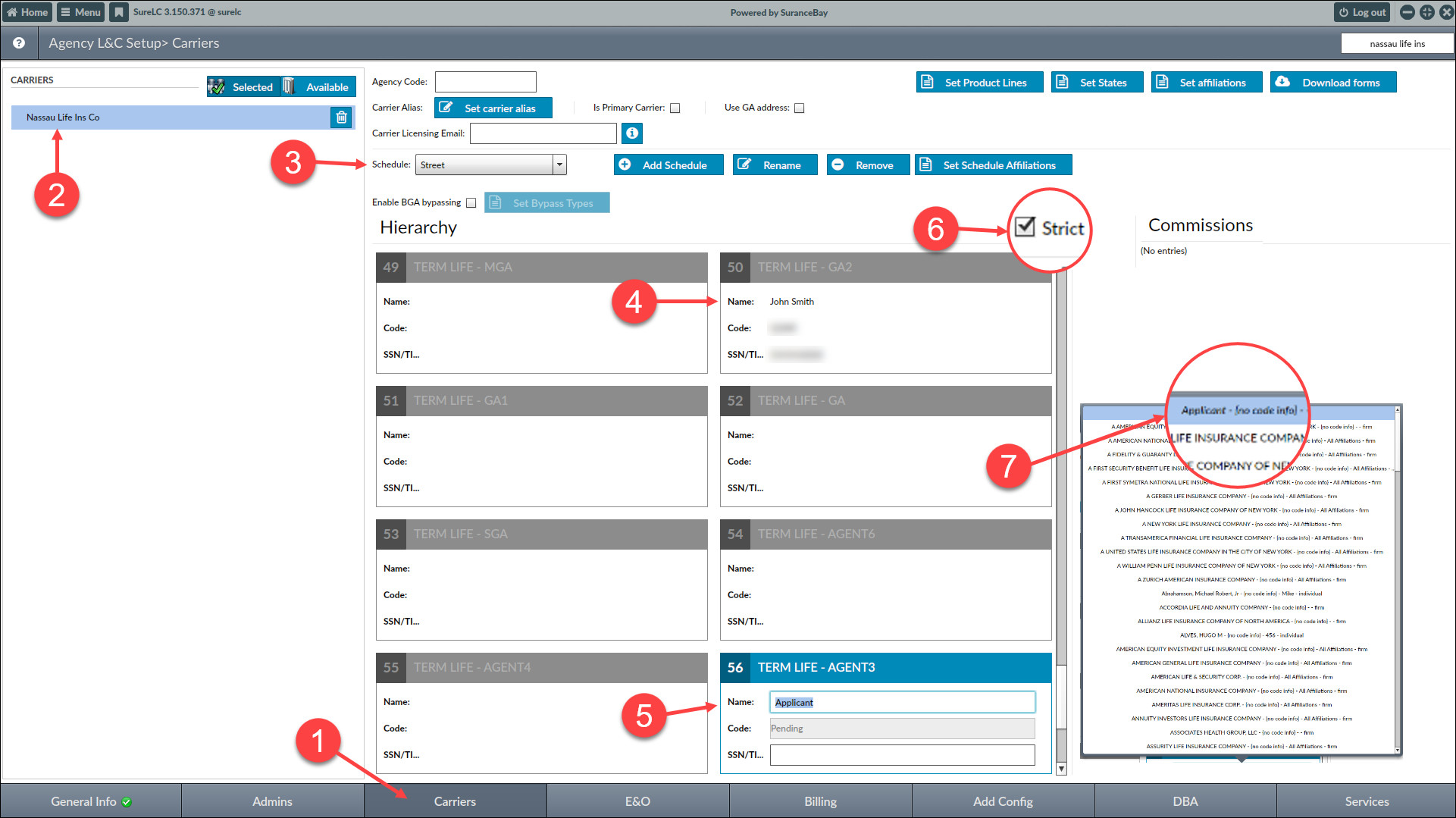 Once the master schedule is completed it can be selected when processing a producer contract request on the hierarchy/compensation step within the work flow.
Applying the "Strict" Master Schedule in the Contract Workflow:

Step 1: Open the appointment request to process. Review the request and when you get to the hierarchy/compensation step select the new master schedule using the drop down list at the top of the page. Once selected you'll notice the producer's name will automatically appear in the defined position along with their SSN in the hierarchy structure (as shown in step 3 below).
Step 2: Review the hierarchy structure to make sure it's correct based on the selected schedule.
Step 3: Verify the producer's information (name and SSN) is shown in the desired location within the hierarchy structure.
Step 4: Click next to move on to the last step to complete the contract request. Provide any additional required information and then process the appointment request.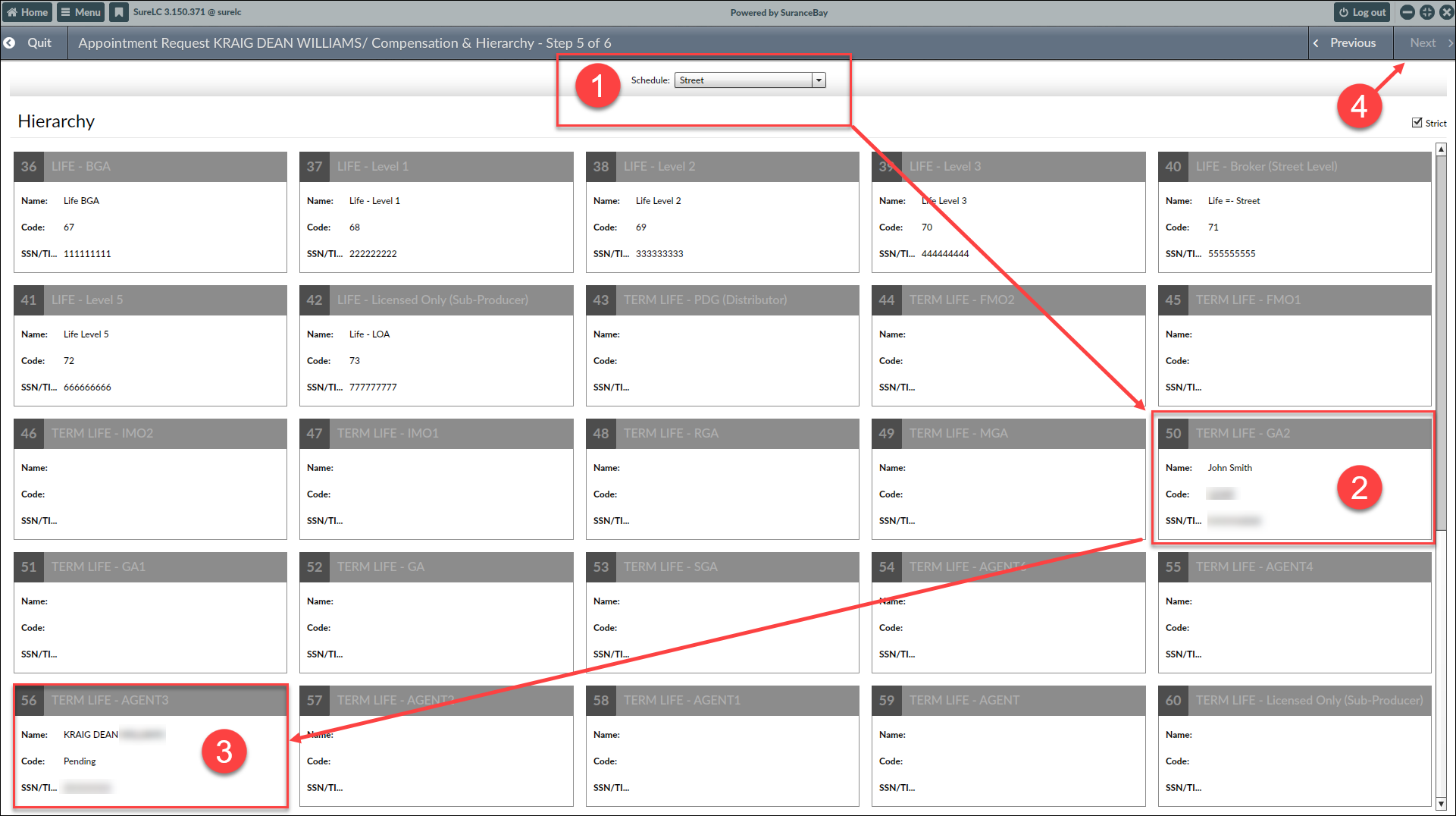 Please note: In the event you need to change the hierarchy structure you MUST first uncheck the "Strict" checkbox, make your changes and then select the "Strict" checkbox again before processing the request.
If you have any additional questions on how to use the strict hierarchy setting please contact SuranceBay technical support.