This article describes how a producer can renew a state license through SureLC.
Table of Contents
Where to See Renewable State Licenses
To begin, login to your SureLC account and then select the Licenses tab in the menu. ALL active state licenses will be shown in the default view. Use the filters at the top of the page to view state licenses by status (Active, Renewable, or Inactive).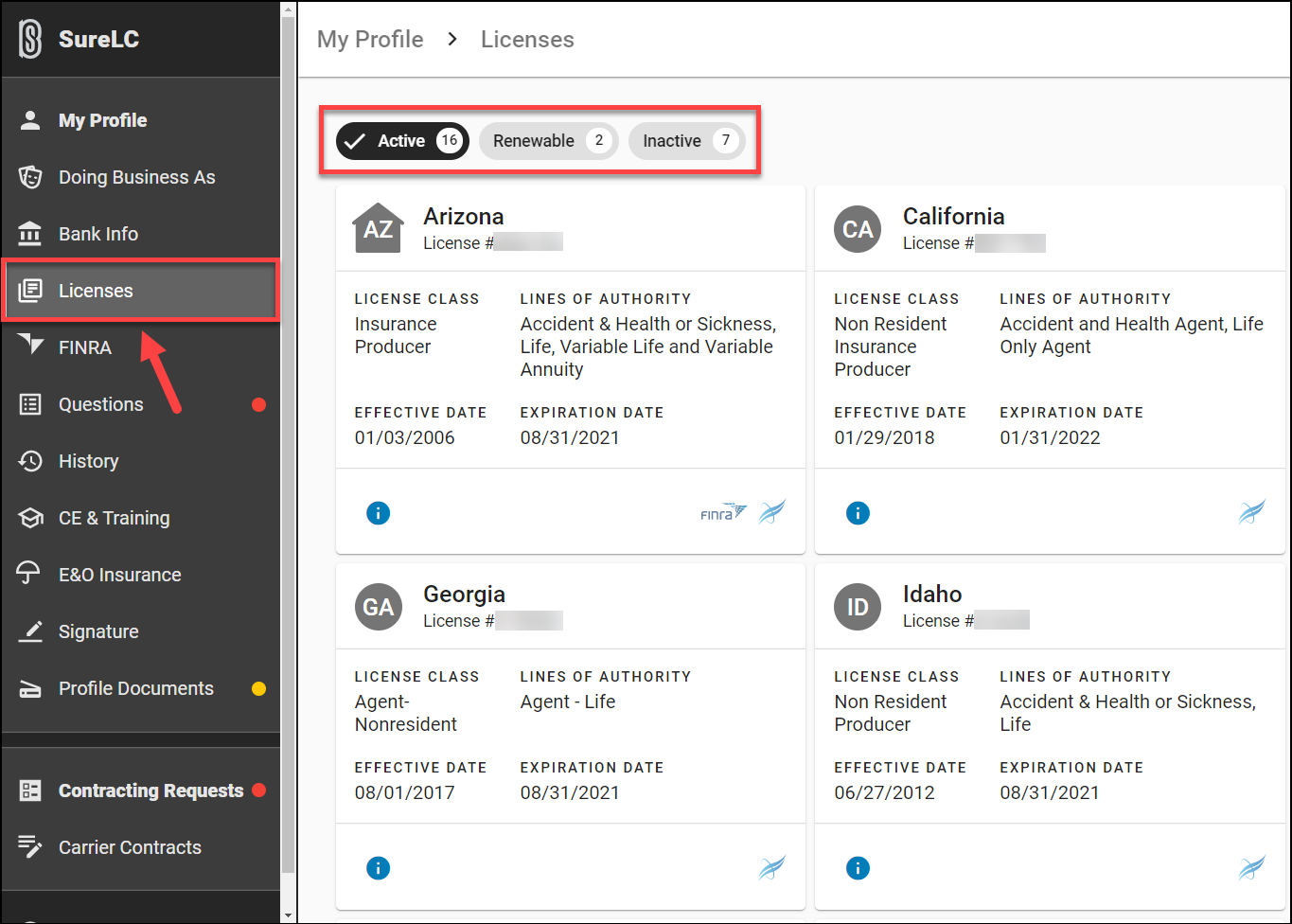 Select the Renewable filter to see if any state licenses are currently eligible for renewal. In the following example the Massachusetts state license can be renewed. To renew a state license click on the RENEW button to start the process.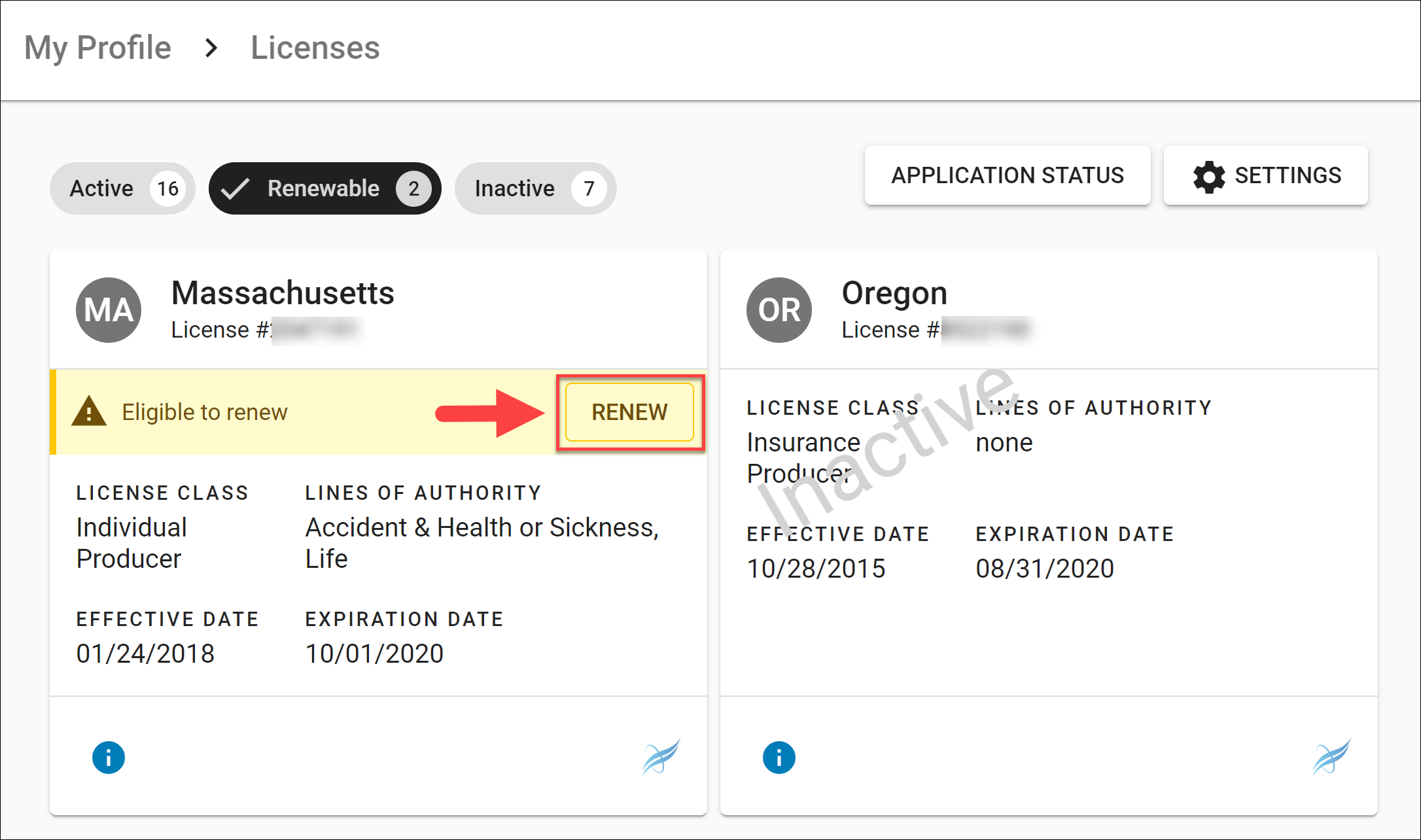 Renewing a State License
Step 1: Personal Information - Review your personal information to make sure everything is accurate. Please note your address information is imported from NIPR and cannot be edited here. To correct address information you'll need to update your addresses with NIPR and also on the My Profile page in SureLC. After verifying your information select Next to continue.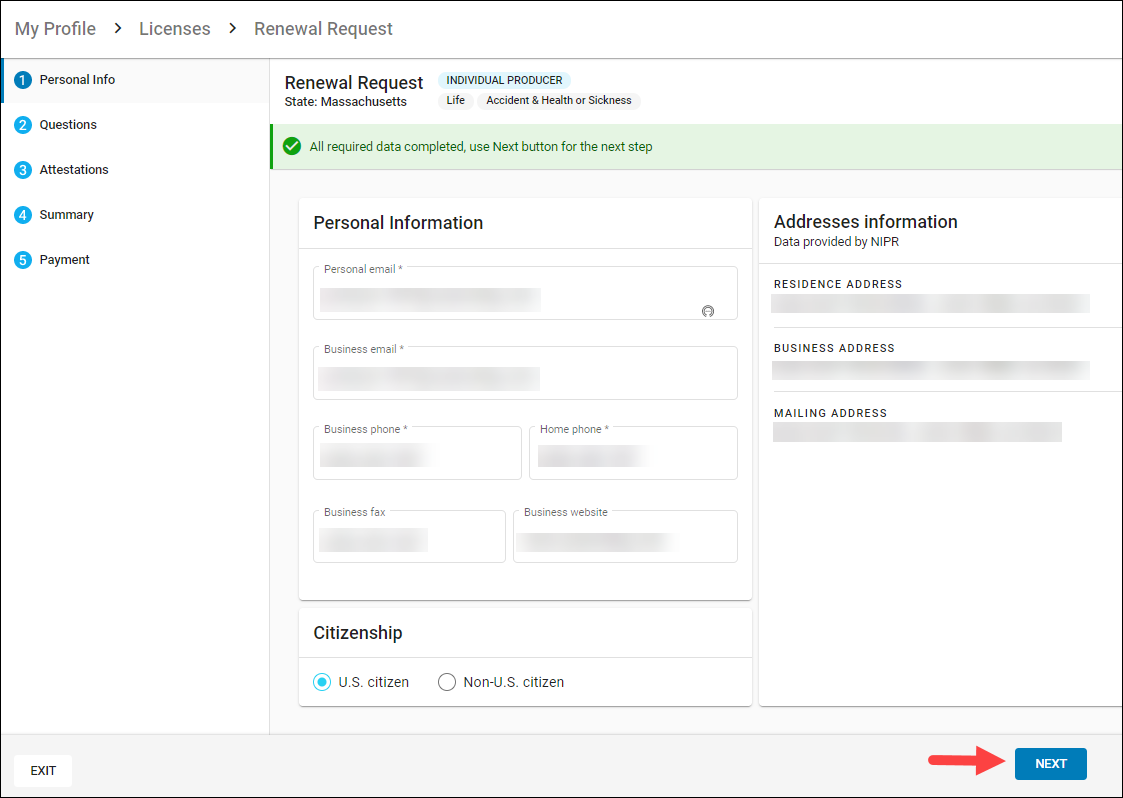 Step 2: Questions - Answer ALL of the required background questions and then select Next to continue.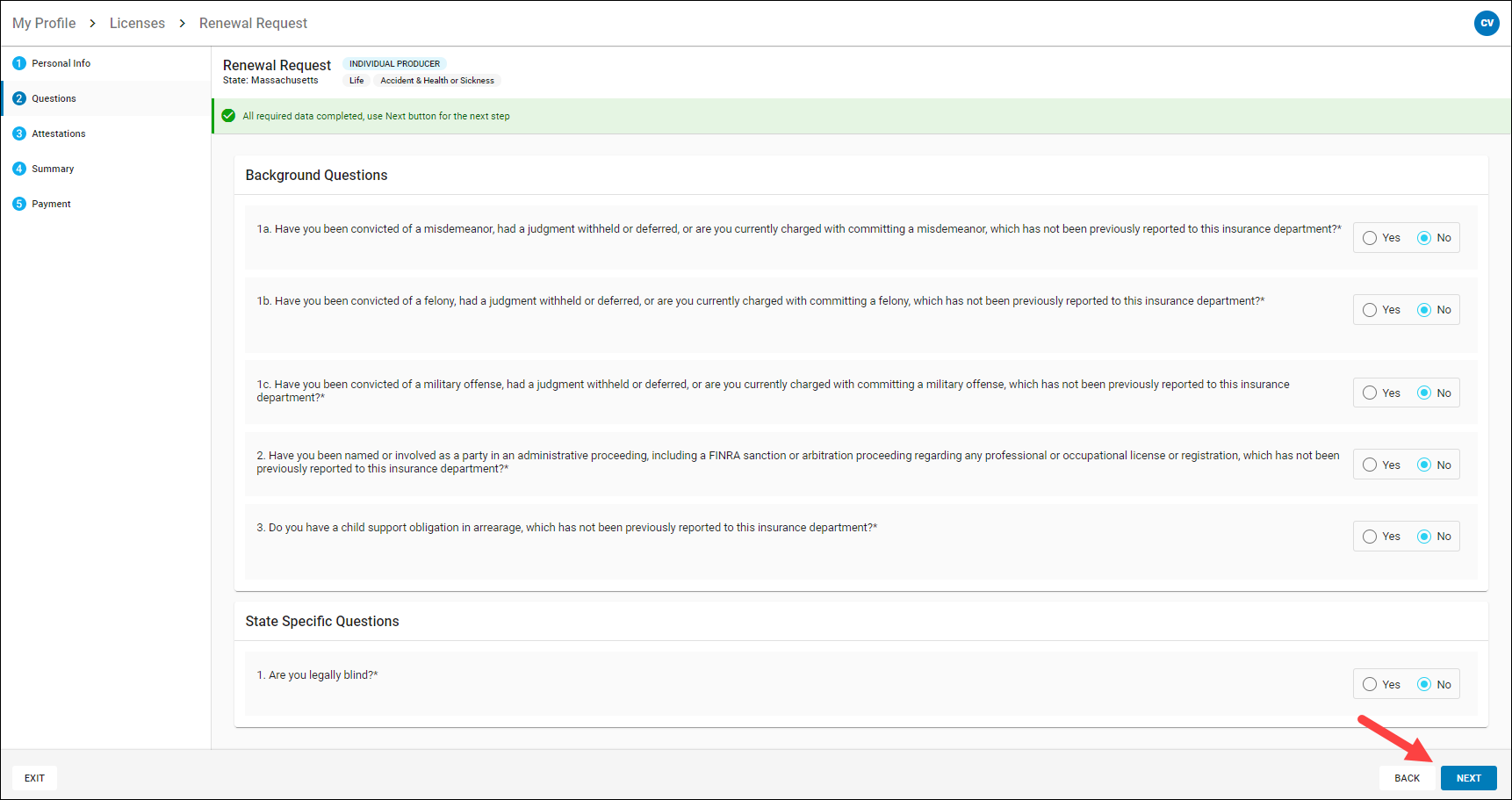 Step 3: Attestation - Read the attestation information and then check the Accept box. Select Next to continue.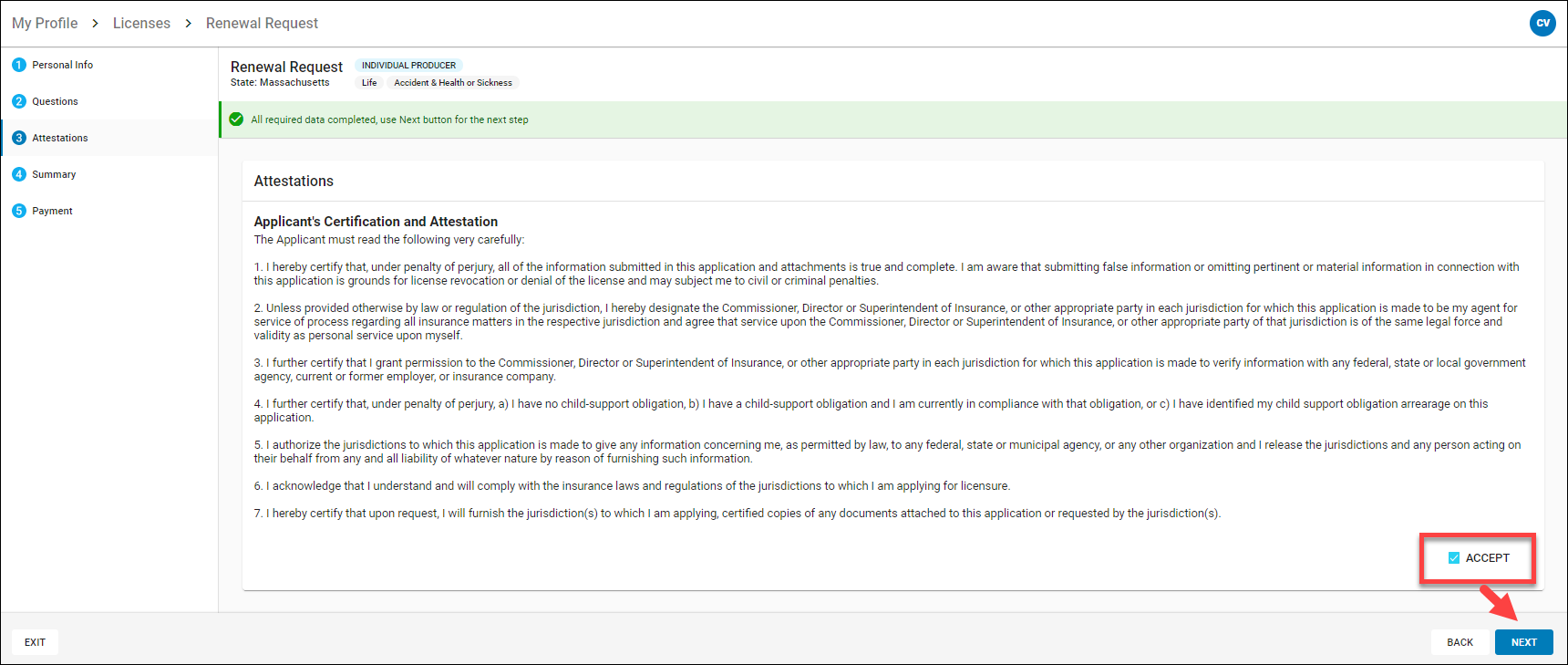 Step 4: Summary - Review the summary of information shown for the license renewal. Please be aware, due to state rules the payment is non-refundable regardless of the outcome of the renewal application. Review all the information and then check the Accept box. Select Next to continue.
Step 5: Payment - If no payment method was already added, select the Add New button to add a payment method. Once added select Proceed to submit the order & payment.