This article describes the Profile Documents page within the SureLC producer profile. This page contains ALL documents that have been manually uploaded to SureLC or imported from 3rd-party services.
Documents can be classified as either Active or Archived. When documents are added on this or any other page of the producer profile they will be stored on the Active tab by default. If a document is no longer needed it can be Archived. Some expired documents may be automatically Archived (such as E&O).


Active Tab
This tab includes all documents that are currently Active within the producer profile. These documents can be included in the paperwork bundles for carrier Contracting Requests. Common documents listed here will be voided check, E&O declaration page, signature authorization form, AML training certificate, etc.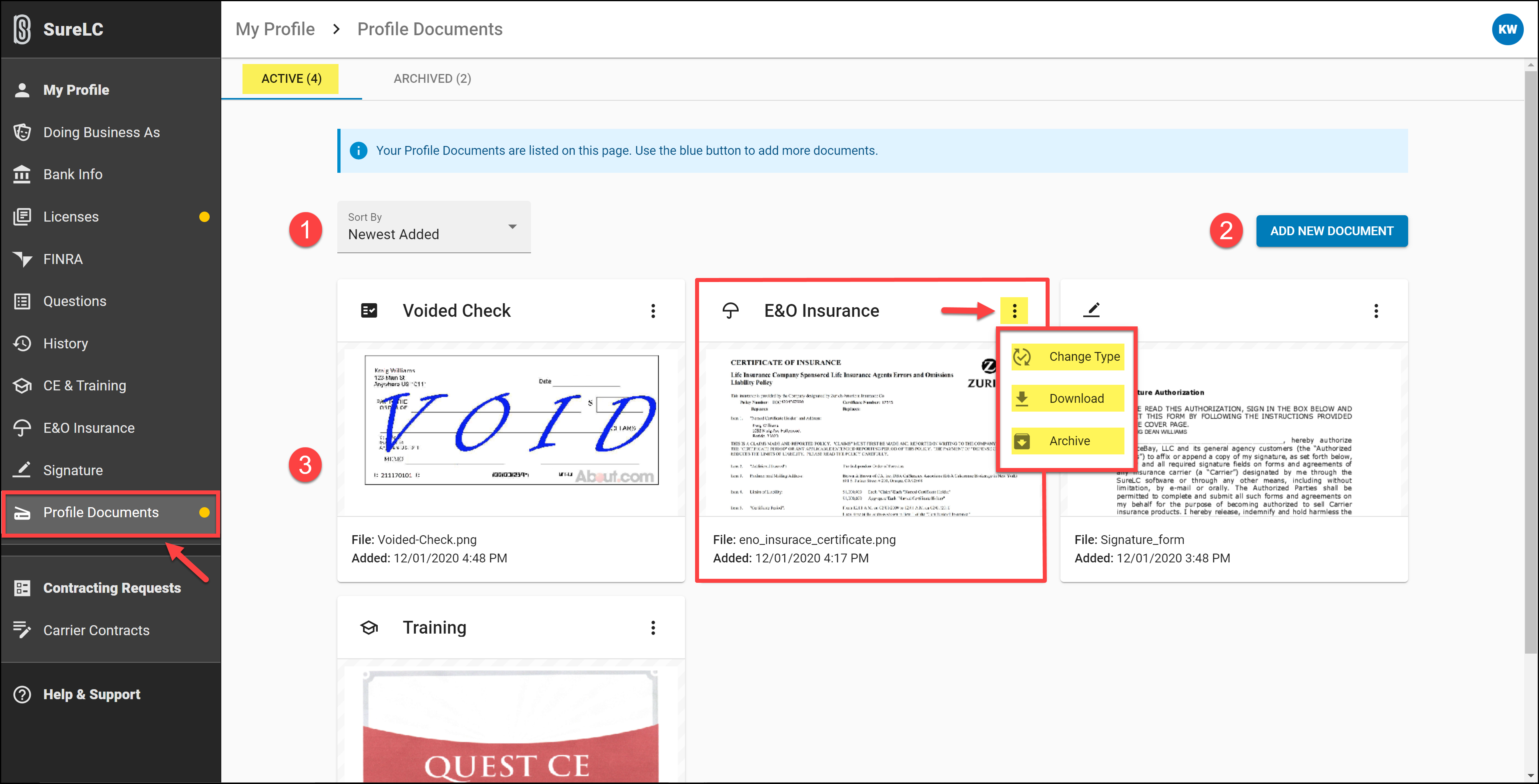 From the Active tab users can do the following:
1. Sort by - Use this menu to sort the documents by Newest or Oldest-Added date, or by Document Type.
2. Add New Document - Select this button to upload a new document.
Please note: SureLC will attempt to automatically recognize the document type using OCR (optical character recognition) when adding a new document. In the event a document type is not set correctly this can be fixed by selecting the menu and choosing Change Type.
3. Document Gallery - Shows the currently active documents stored in the producer profile. Select anywhere within the document thumbnail area to preview the full document and access additional options. In the following example, the E&O Insurance document has been selected.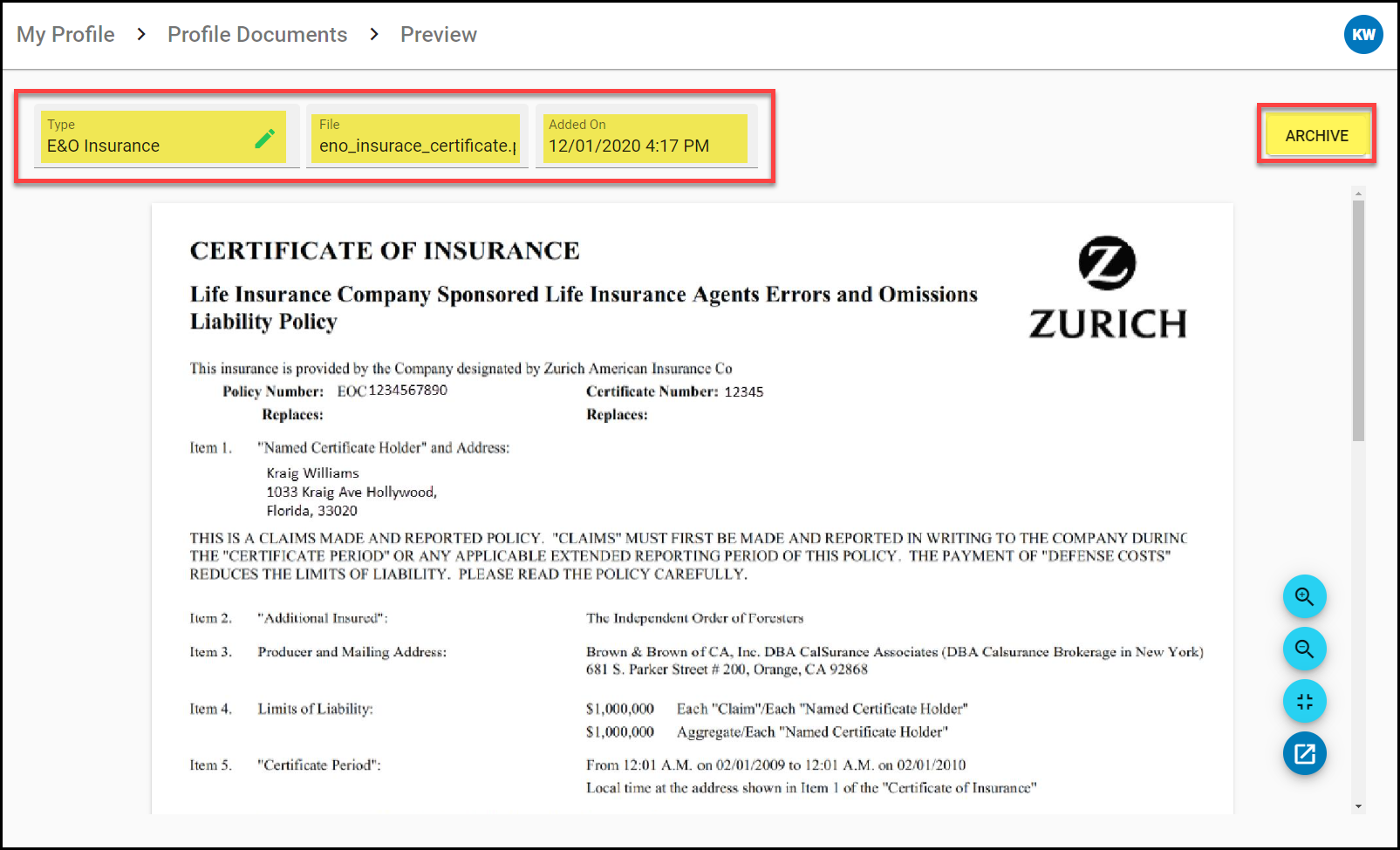 The Preview page contains the following:
Type - Select the pencil icon to change the document type.




File - Shows the name of the file uploaded to SureLC.
Added on- This shows the date the document was added to SureLC.
Archive - Select this button to archive the document.
Archived Tab
The Archived tab shows all documents that have been archived. Archived documents are no longer active and will not be included with any new carrier contracting requests.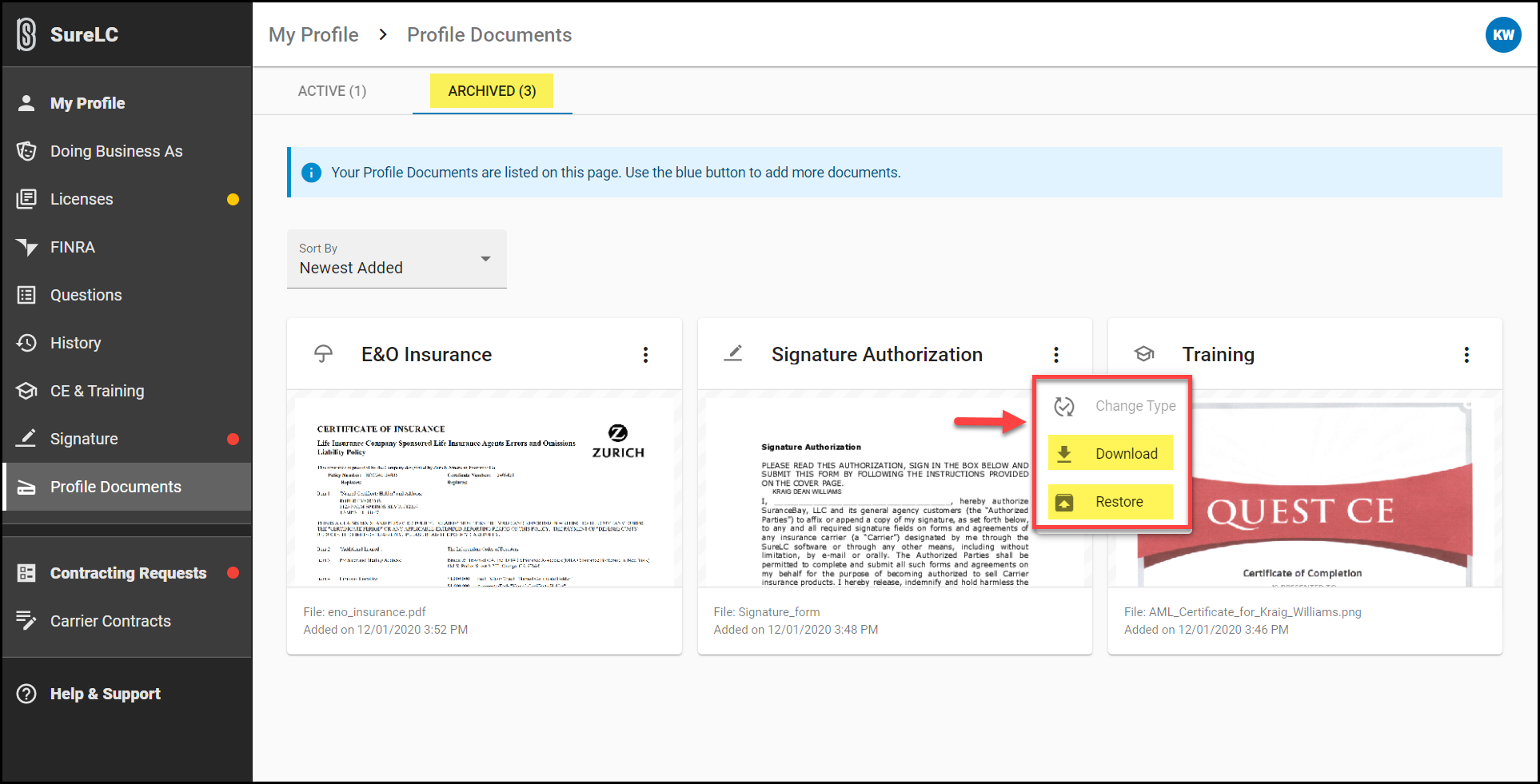 From the Archived tab users can do the following:
1. Select any document thumbnail to Preview the full document.
2. From the options menu: Download a local copy of an archived document.
3. From the options menu: Restore an archived document back to the Active tab.