This article explains how producers can add their banking information to their SureLC profile. Please note that this ONLY applies to producers who are "Doing Business As" either an individual or a business entity. Producers set up as License Only Agents will not have a bank info page in their profile because their commissions will be paid by whoever they are soliciting for as opposed to directly by the carrier.
How to Add Banking Information
Step1: Login to your SureLC profile and select Bank Info in the navigation menu. If you're not sure how to log in to your profile, click here.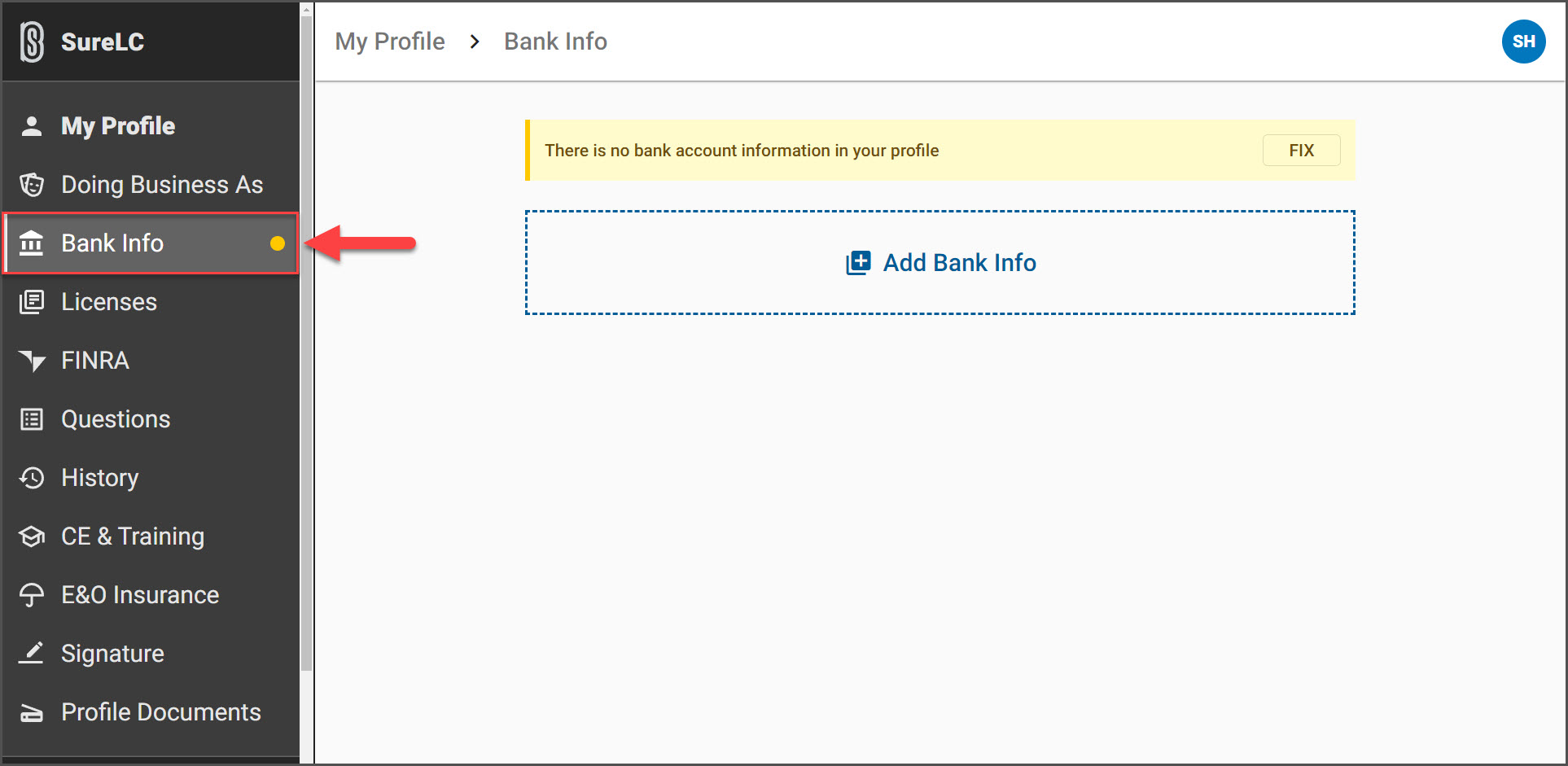 Please note: If you don't see the Bank Info option you must select your "Doing Business As" type first. Once the DBA type is selected the Bank Info page will be added to the navigation menu for producers who are set up as either individuals or business entities.

Step 2: Select the Add Bank Info button.


Step 3: Drag and drop a voided check into the box or click inside the box to browse files to locate your voided check. Once found, upload it to the system. Supported file formats are .jpg, .png, or .pdf. When a voided check is not required select Just Add Account Info to add the account number and routing number.

Please note: Most carriers will accept a bank letter that shows the bank account number and routing number when a voided check is not available.

Step 4: Review the account type, routing number, and account number. Update the information as needed and then select Save & Exit to complete the Bank Info setup.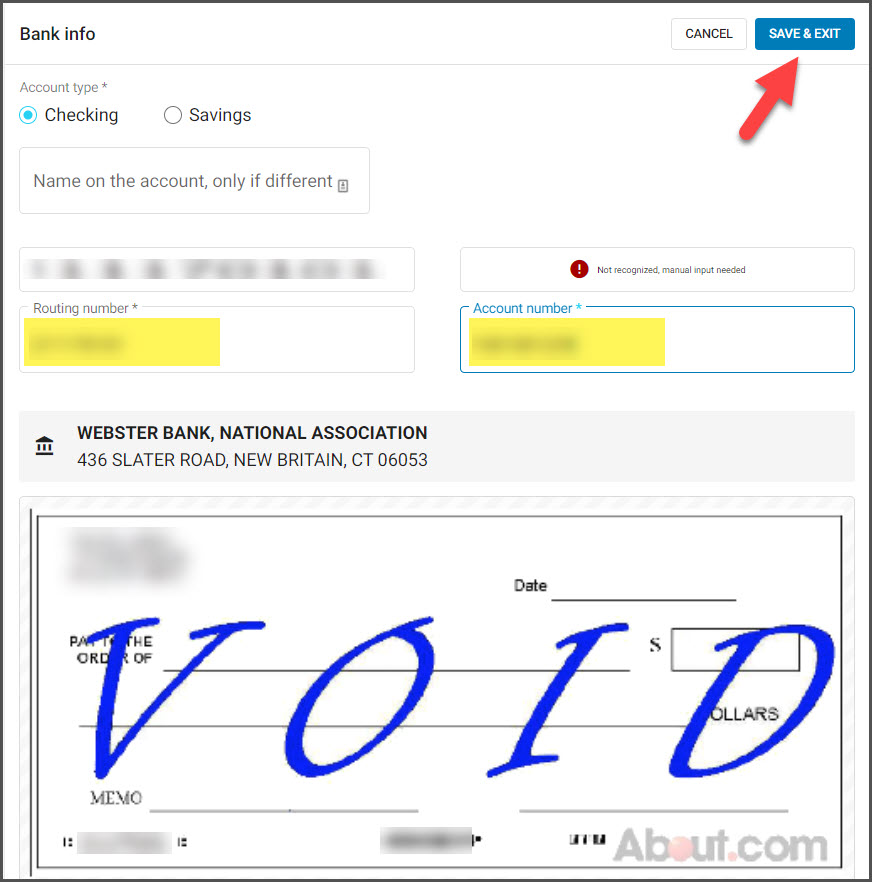 For additional help adding your banking information please contact your agency. Your agency's contact information can be found in the help & support section of your profile.