This article explains how to log into SureLC as an agency admin. Please note the user interface for agencies is web based. Virtually any modern browser can be used to access SureLC. The following browsers are recommended:

Google Chrome, Microsoft Edge, Safari, Mozilla Firefox, Opera
How to Login
Step 1: Open your web browser and load the dedicated weblink for your agency. This link should have been saved in your browser as a bookmark for easy access. If you don't know the weblink please contact your agency's office manager or SuranceBay support for assistance.


Step 2: Once you're at the SureLC for Agencies login page enter your log-in user id email and password. Select Login to access your SureLC account.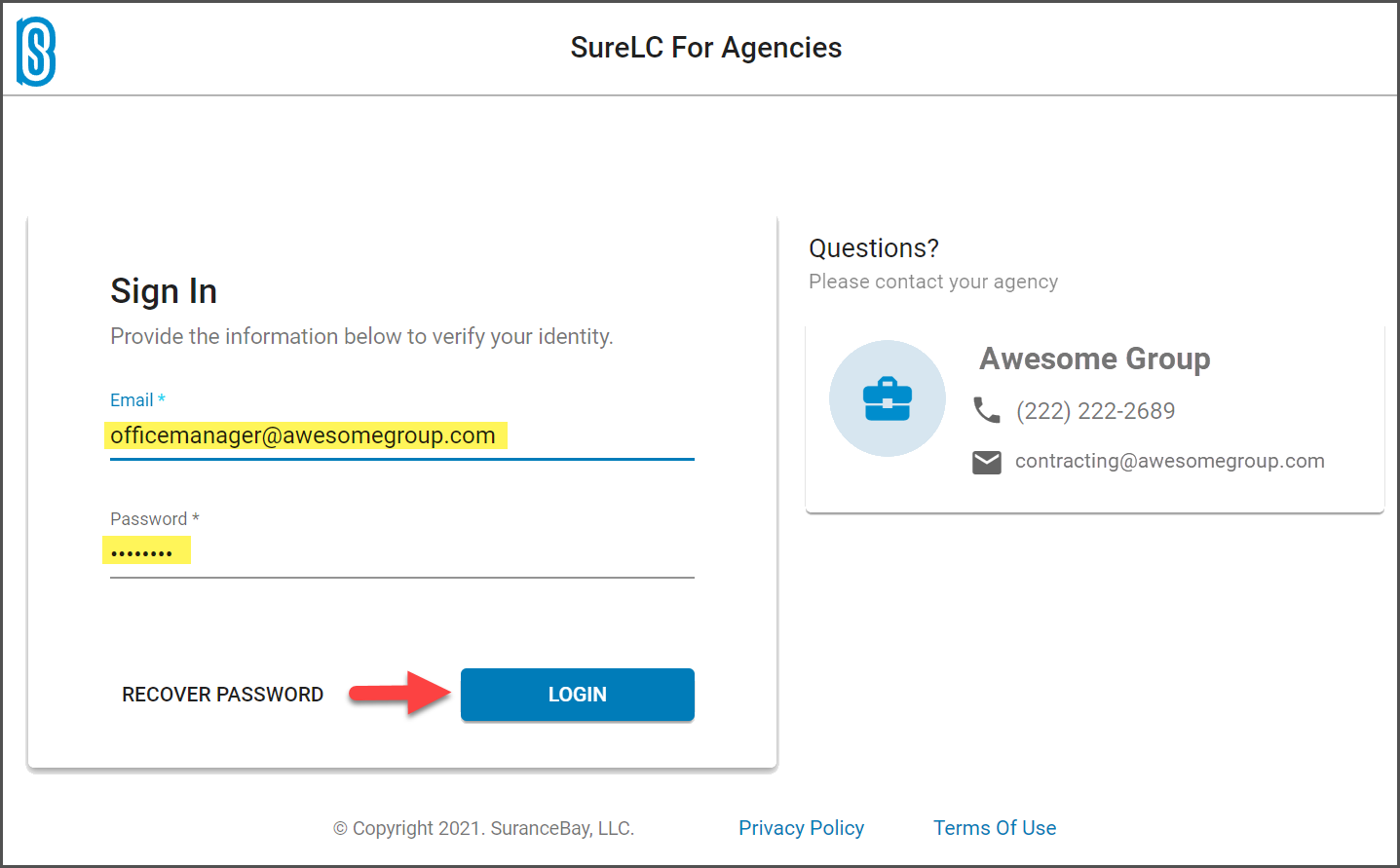 Please note: You'll know you're at the correct web page by verifying the name of your agency to the right. For example, this is the login page for the Awesome Group.


Step 3: Once logged into your SureLC admin account you'll start on the Producers page. Use the menu on the left to navigate through the system.
Password Recovery
In the event you are having trouble logging into your SureLC agency admin account or have forgotten your password, select Recover Password located on the bottom left of the login page.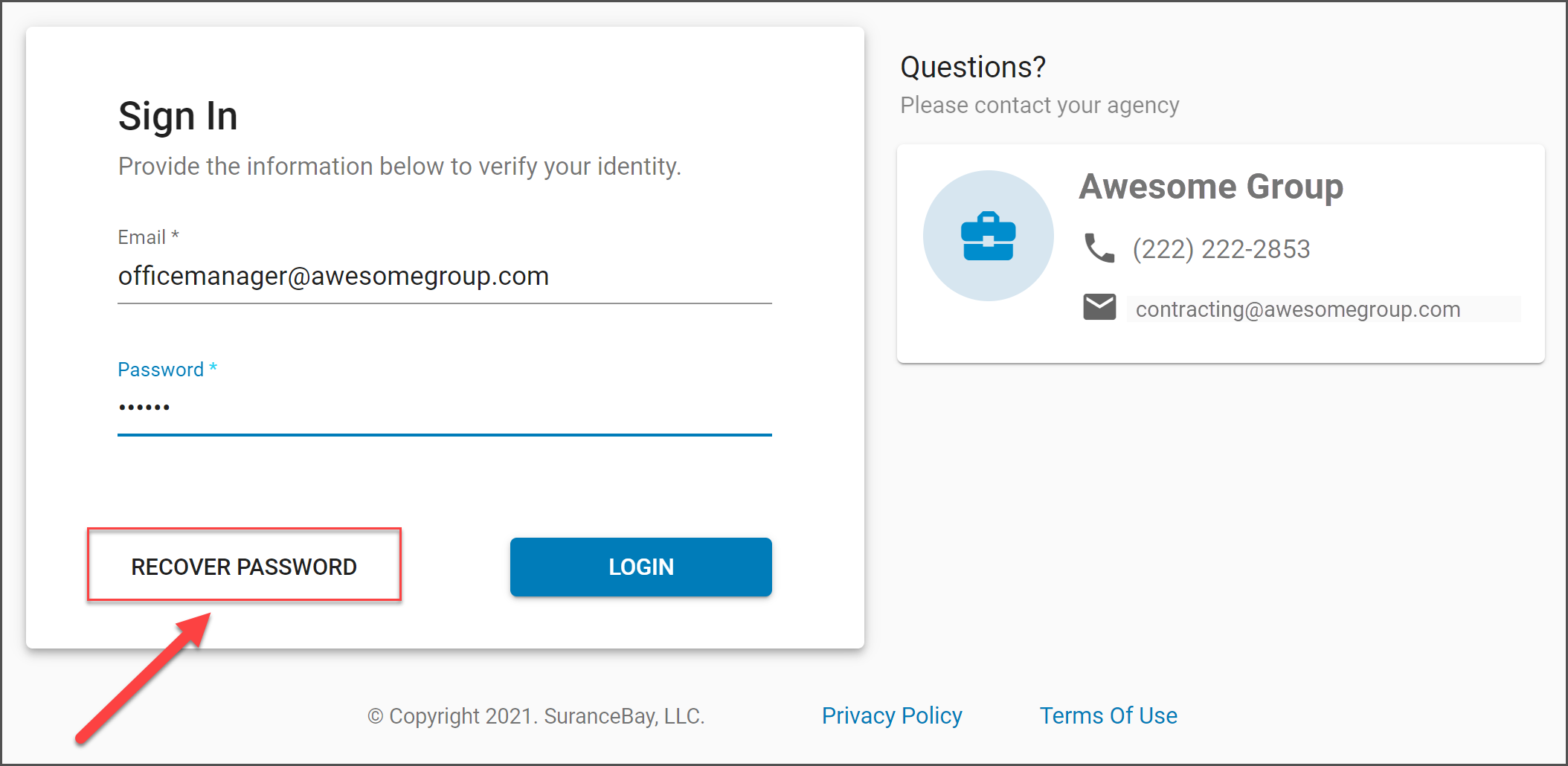 Once prompted, enter the required information to receive a password recovery email. Please use the the link in the email to update your password.
If you continue to have trouble logging into your SureLC One admin account please contact SuranceBay support for assistance by sending an email to support@surancebay.com.