To use SureLC to apply for a Non-Resident License or add a Line Of Authority to an existing license, follow the steps below.
1. Log into your SureLC Producer profile. Click on Licenses in the navigation menu on the left.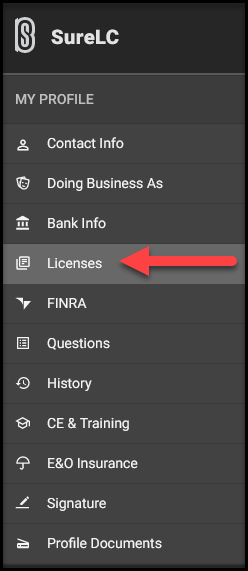 2. Click New License/Add LOA

3. Review the NIPR and SuranceBay agreement by scrolling down. Then click Agree.
4. Choose the License State.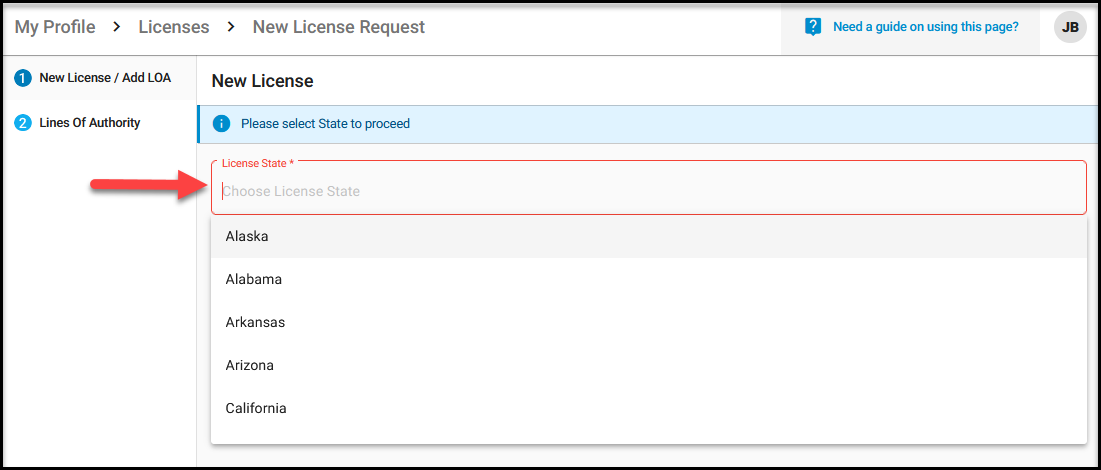 5. Select the New License type.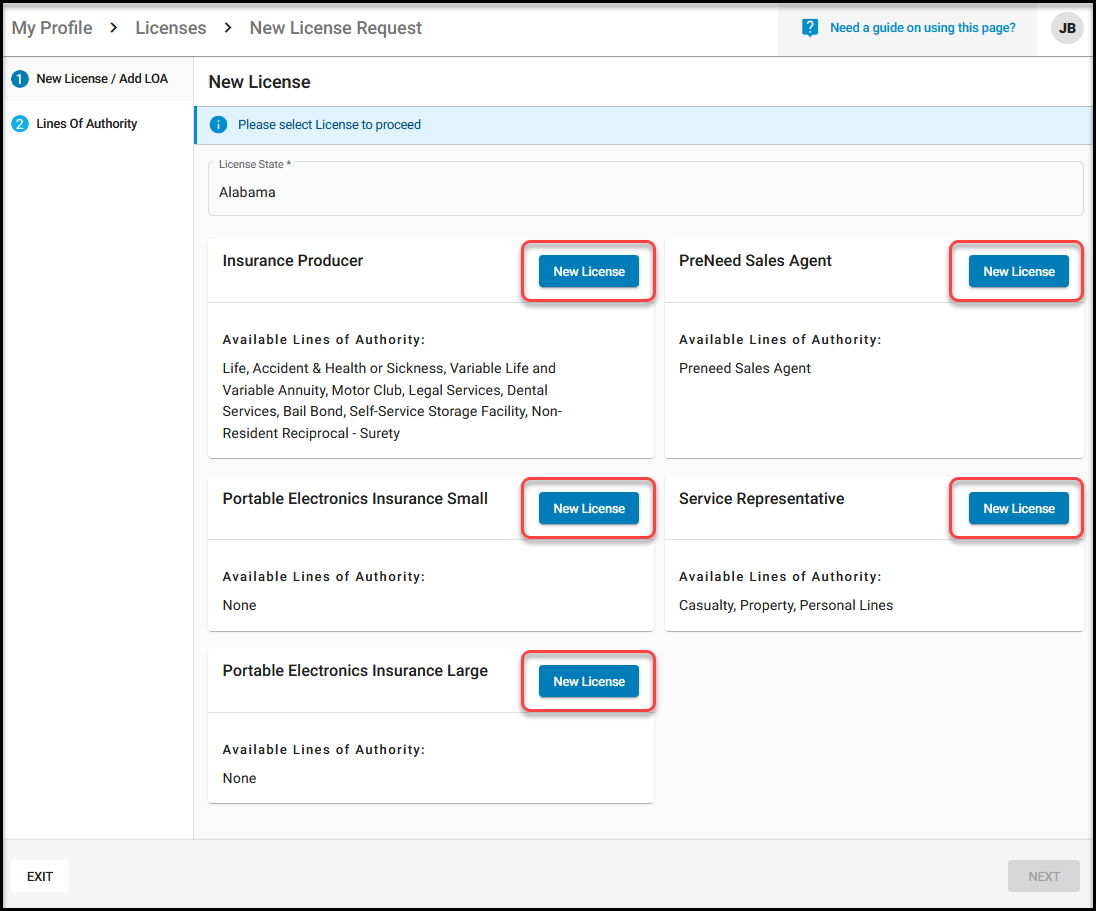 6. Choose the Line(s) of Authority as needed, then click Next.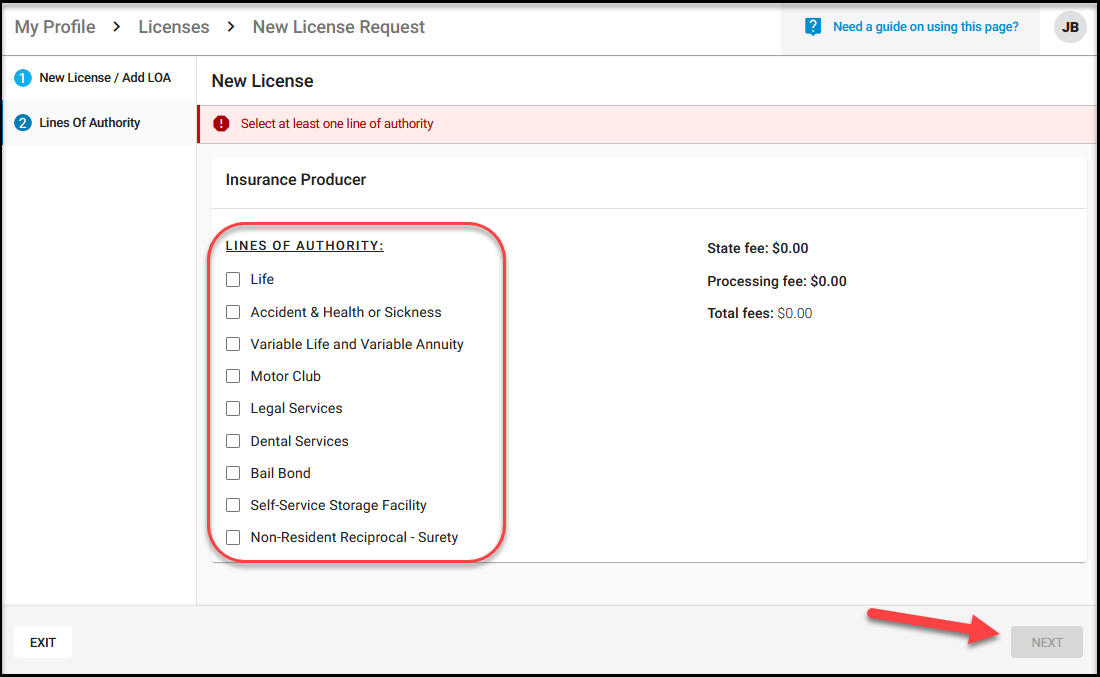 7. Fill in all required Personal Information, then press Next to confirm and continue.
Note: This section will differ depending on the state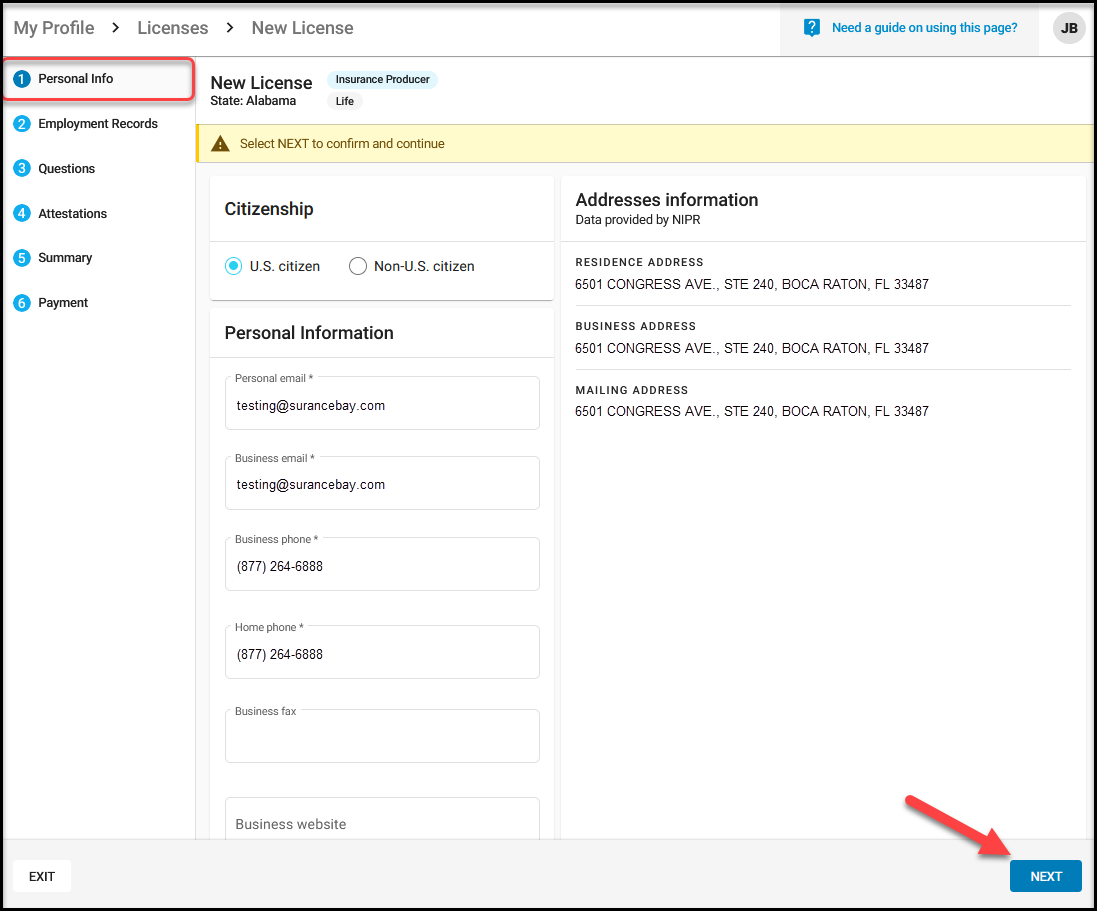 8. Click to +Add Employment Records. Include at least five (5) years of employment history, full-time education, military service and unemployment.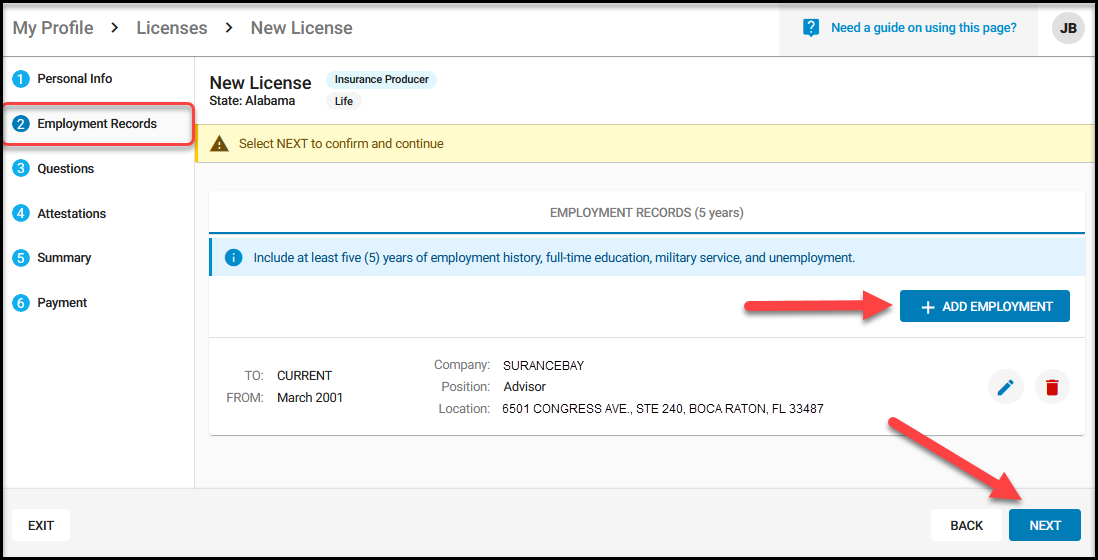 9. Answer the Background Questions displayed, attaching explanation documents as needed for any Yes answers, then click Next. (Note: This section will differ depending on the state)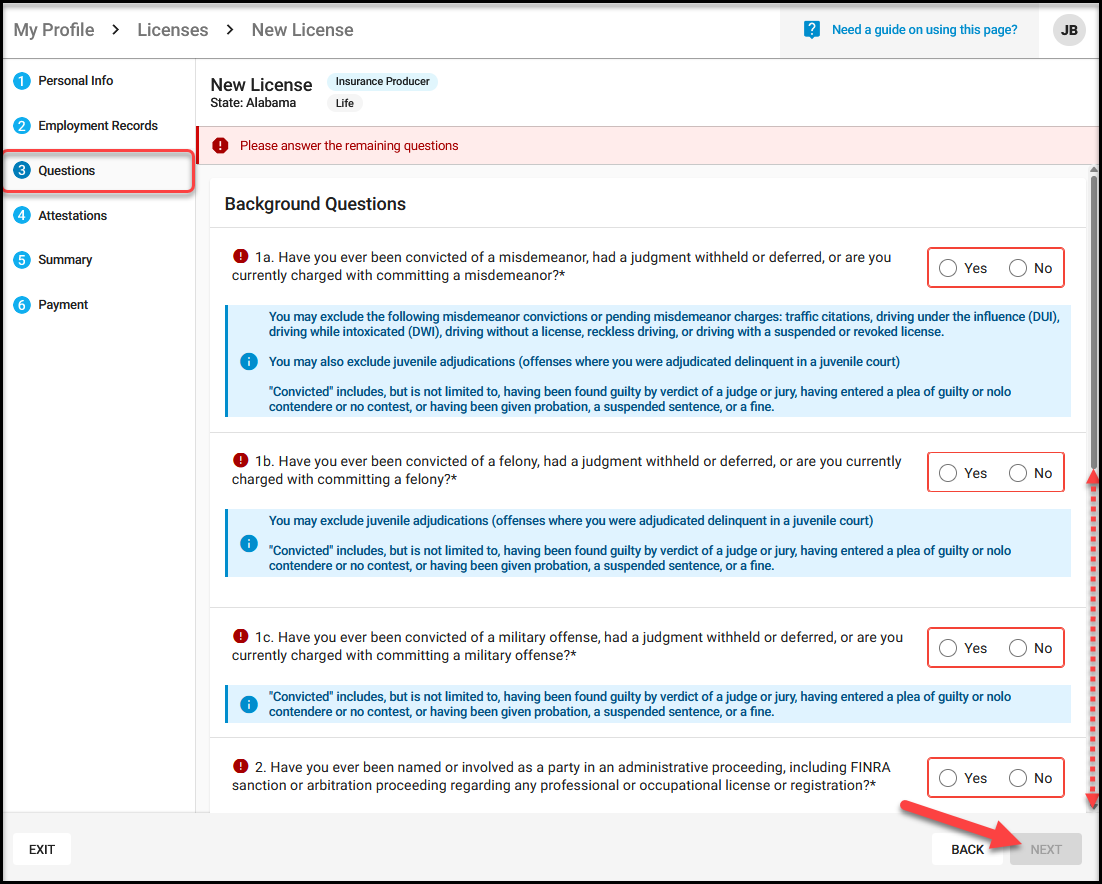 Please note: If you answer 'Yes' to a background question that requires an explanation documents, select Add Explanation, input the date of the occurrence and attach the required documents.

Document attachment options:
Upload New Document to upload the supporting documentation
Create Explanation Document, fill in the required fields the press Save
Select from Uploaded Documents to attach an existing document from your profile documents.
Click Create when you are done.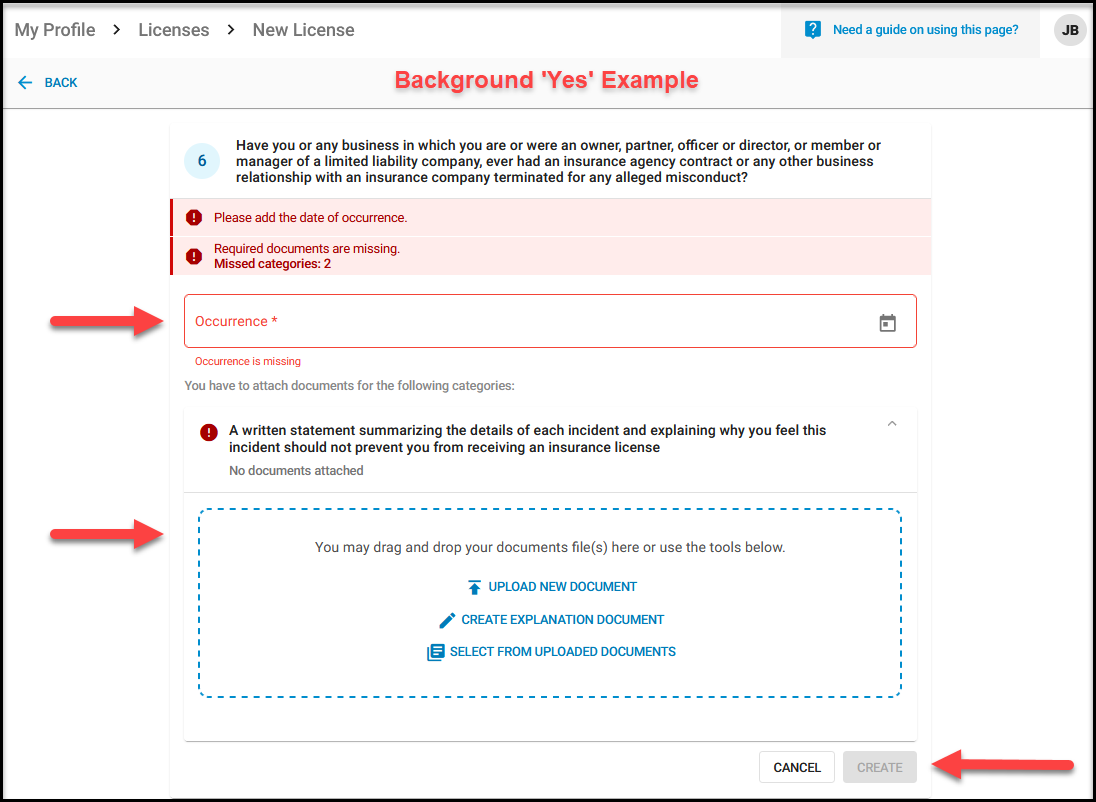 10. Read and accept the Applicant's Certification and Attestation.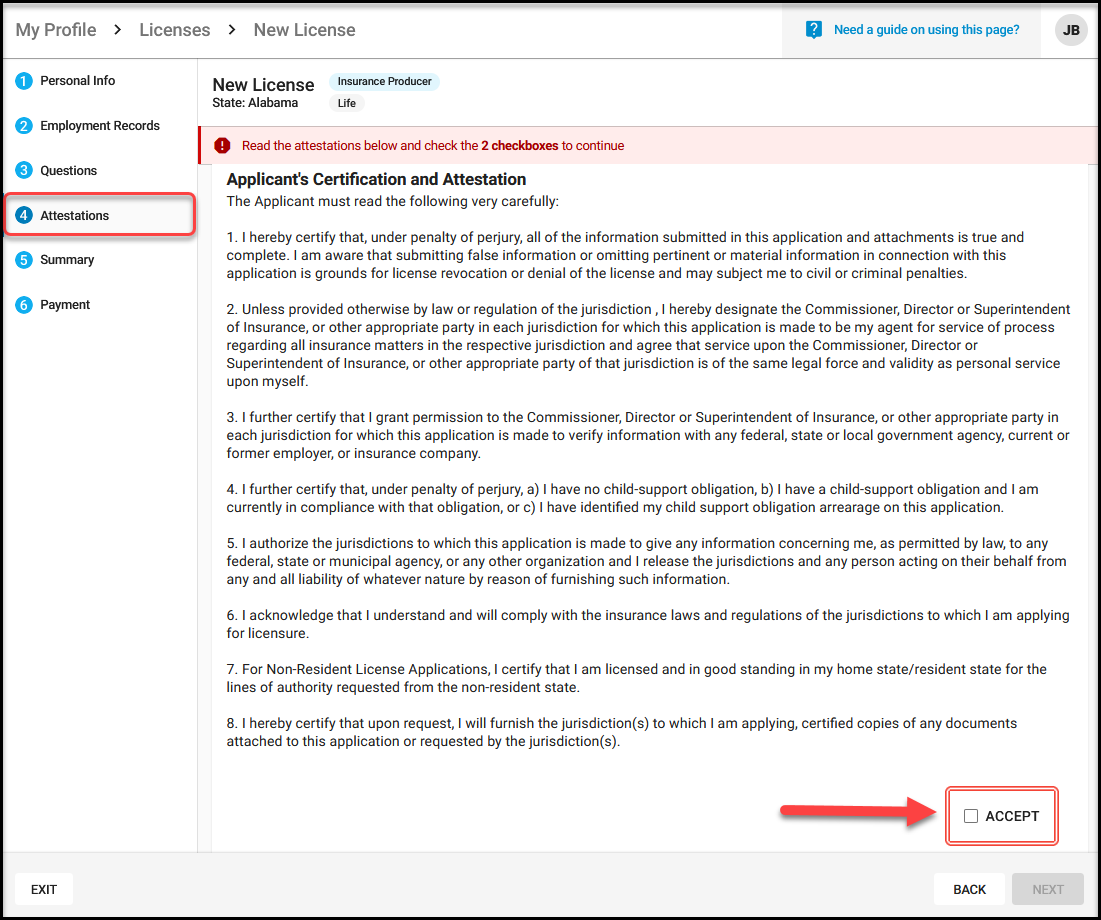 Then scroll down and accept the State Producer License Attestation. (Note: This section will differ depending on the state)
Then click Next.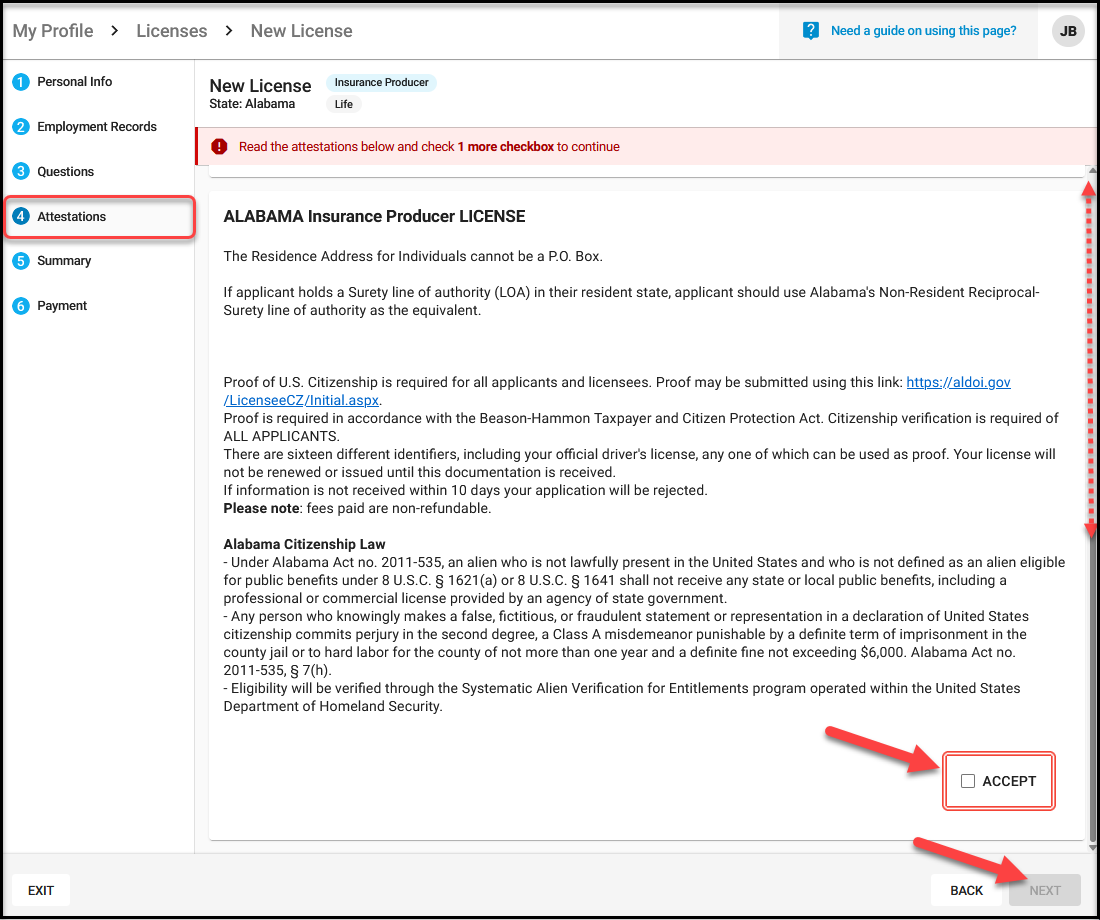 11. On the Summary tab, you will see what you are purchasing as well as the price including the state fee and processing fees. Select the Accept box, then press Next.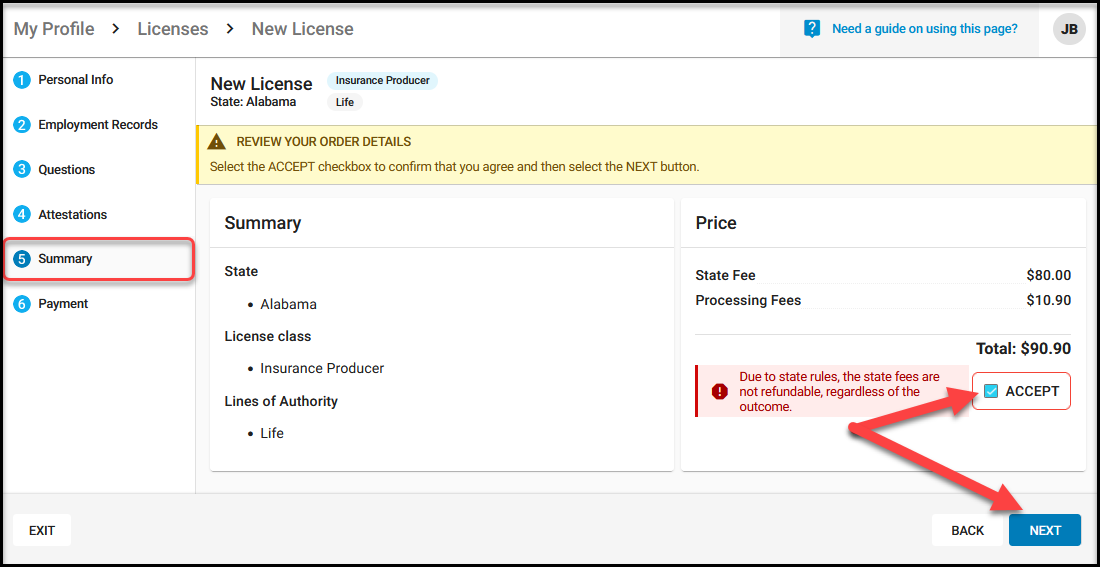 12. The last step is the Payment tab. Once again, you will see all the fees associated with this transaction. Edit the Receipt email if needed, then select an existing payment method or Add New. Enter your credit card information as well as billing address and click Continue. Once back on the processing screen, click Process.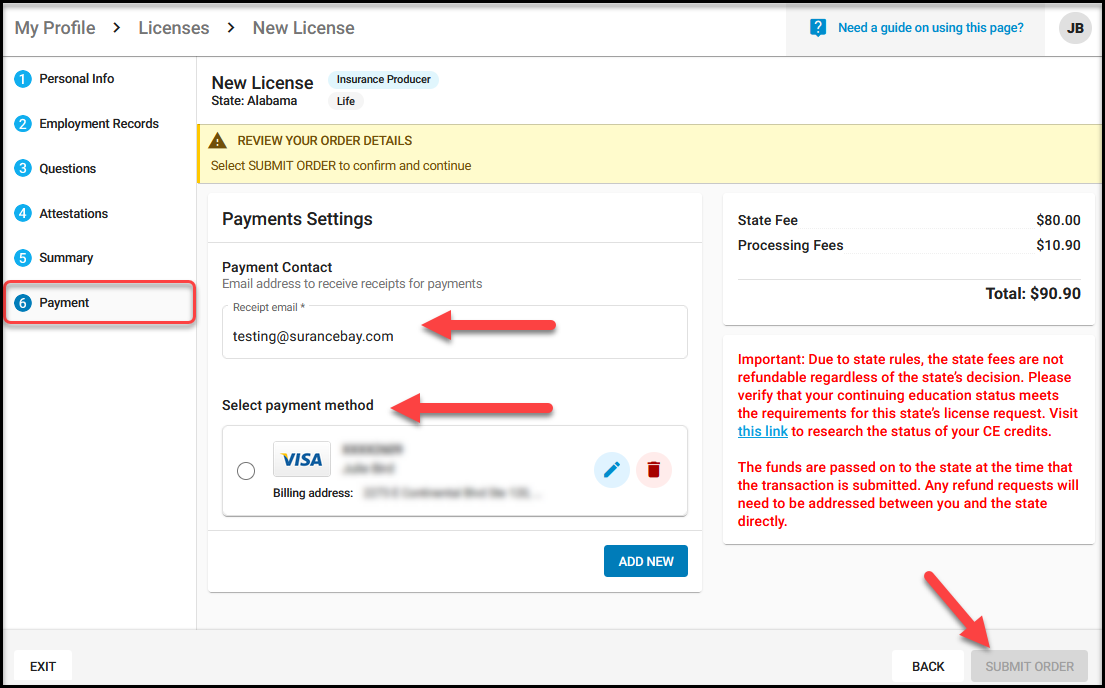 13. Shortly after the processing has finished, you will get an e-mail acknowledging the transaction that also includes your receipt.
**** If you applied for a Non-Resident License, you can view status by going to the Licenses tab and select the Application Status button. Once the new information is updated by the state and reported to NIPR, your SureLC profile will update accordingly. Click here if you have questions about printing a copy of your license.****
**** If you added a Line of Authority, once the state approves, the information will be sent to NIPR, then updated accordingly in your SureLC profile. ****